"Humorous and romantic! Lizzie Bennet and Mr. Darcy written to perfection"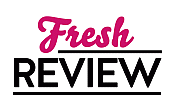 Reviewed by Elizabeth Crowley
Posted January 16, 2012

In this humorous modern adaptation of Pride and Prejudice, Elizabeth Bennet is an infectious disease specialist from California living in Vietnam. William Darcy is the CEO of DDF (Darcy Darcy Fitzwilliam), a powerful family owned business, which had made William a billionaire. William travels to Vietnam with his friend, Charles Bingley, and his sister, who hopes to adopt a child from a local orphanage. But soon after arriving in Vietnam, Charles has a small accident and is rushed to the hospital where Elizabeth and William cross paths for the first time. Elizabeth is disgusted at William's arrogant manner of barking orders at the hospital staff, and William is offended that Elizabeth is not intimidated by him. However, the first time William spots Elizabeth taking a stroll on the beach, he finds himself falling hopelessly in love. Unfortunately, for William, Elizabeth mistakes William's concern for Charles as romantic love and assumes Charles and William are lovers. Although Elizabeth begins to lose her heart to William, she believes she can never compete with Charles.
The hilarious misunderstanding with Charles is the least of William and Elizabeth's problems. William's unsuccessful love life has led him to believe he will never find a woman who will ever look past his considerably large bank account. William's demanding position at DDF and looking after his sister Georgiana since a young age, has left William suffering from an obsessive compulsive disorder. But William is not the only one who has given up on love. At twenty- eight, Elizabeth has yet to be intimate with a man. Instead, Elizabeth's main focus is her work at the hospital. But then Elizabeth and William meet, the barriers both have spent years building slowly begin to crumble.
William believes he has found the only woman who has ever truly seen past his position of CEO at DDF. Elizabeth believes she has finally found a man she can trust with her heart. But William and Elizabeth's relationship creates stir among those who wish to tear them apart. William's old enemy, George Wickham has set his sights on Elizabeth and then plots a dangerous plan for Elizabeth's sister, Lydia, when Elizabeth learns the truth about George's involvement with the Darcy family. However, Elizabeth and William's biggest obstacle to their new love is none other than William's cousin, Anne de Bourgh, who has grown up assuming one day she would become Mrs. Darcy. The author's portrayal of Anne as pure evil was a stroke of genius.
Nina Benneton has taken the best elements of Jane Austen's Pride and Prejudice and spins a tale with a delightful modern twist, which will more than satisfy the most fickle of Austen fans. COMPULSIVELY MR. DARCY is exquisitely romantic. This is a tenderly written novel which would make even Jane Austen swoon. The Lizzie Bennet and Mr. Darcy who stole your heart in Jane Austen's novel are written to perfection in COMPULSIVELY MR. DARCY.
SUMMARY
For anyone obsessed with Pride & Prejudice, it's Darcy and Elizabeth like you've never see them before!
This modern take introduces us to the wealthy philanthropist Fitzwilliam Darcy, a handsome and brooding bachelor who yearns for love but doubts any woman could handle his obsessive tendencies. Meanwhile, Dr. Elizabeth Bennet has her own intimacy issues that ensure her terrible luck with men.
When the two meet up in the emergency room after Darcy's best friend, Charles Bingley, gets into an accident, Elizabeth thinks the two men are a couple. As Darcy and Elizabeth unravel their misconceptions about each other, they have to decide just how far they're willing to go to accept each other's quirky ways...
---
What do you think about this review?
Comments
No comments posted.

Registered users may leave comments.
Log in or register now!