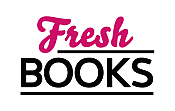 Fall in love with June books!
"Haunting yet entertaining read that peels back layers of this well known Bible story"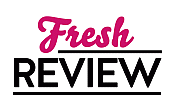 Reviewed by Patricia Woodside
Posted January 14, 2012

Every reader of Bible knows the tale of Samson, he of the inhuman strength, and Delilah, the temptress who in learning the secret of his strength becomes Samson's downfall.
Or, so they think.
In DESIRED, the second book in the Lost Love of the Bible series, author Ginger Garrett peels back the layers of this well known Biblical story to imagine the circumstances and the imperfections in both Samson and Delilah that lead to their documented outcome. Garrett paints a portrait of a young woman familiar with abuse who becomes an abuser and a young man seemingly naive but emotionally sore who exposes his wounds to his detriment.
What is surprising is the extent to which Garrett evokes sympathy for Delilah and even a little anger toward Samson. Although he ultimately lived out his spiritual destiny, readers may wish for Samson to assume more responsibility for his own life. Perhaps it feels that way because this story is envisioned and written by a woman. A male writer might have portrayed the couple and their motivations differently. Even so, the beauty of this story lies in Garrett's skill at presenting the untold story within a well researched context such that readers both enjoy a richer understanding of Scripture within the Biblical times and a haunting yet entertaining read.
Learn more about Desired
SUMMARY
Meet the legendary Samson as you've never known him before … through the eyes of the three women who loved him.    Before Samson was an Old Testament legend, he was a prodigal son, an inexperienced suitor, a vengeful husband, and a lost soul driven by his own weakness. This is his story as told by three strong women who loved him—the nagging, manipulative mother who pushed him toward greatness, the hapless Philistine bride whose betrayal propelled him into notoriety, and the emotionally damaged seductress—the famous Delilah—who engineered his downfall and propelled him to his destiny. Desired celebrates the God of Israel's to work powerfully in the midst of hopes, fears, desires, and sorrows.
---
What do you think about this review?
Comments
No comments posted.

Registered users may leave comments.
Log in or register now!