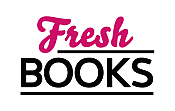 Summer Reads are HOT in July!
"A Fab Steampunk Fantasy with Thieves and Spies"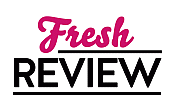 Reviewed by Katherine Petersen
Posted January 14, 2012

Paranormal Historical | Young Adult Paranormal
I have to start off by saying I liked A CLOCKWORK FAIRYTALE even more than Helen Scott Taylor's Magic Knot series. For as long as she can remember, Melba has had to disguise herself as a boy as she runs messages and picks pockets in the outer circle of Royal Malverne Isle. Saved from a nasty end in an alley at the hands of soldiers by Turk, a respected spymaster and local hero, Melba grabs the chance to pledge to him, join his gang and achieve her goal of climbing the outlaw hierarchy into spydom.
But her chances are foiled when Turk demands she bathe, and his housekeeper, Gwinnie, finds out she's a girl and shows the master. But Turk also learns Melba has 6 toes on each foot which brandS her as the missing princess of the realm who was kidnapped years ago and believed dead. Tasked with turning her into a lady, Turk finds out too late he has to protect her as well. The king's royal victualler has plans for Melba that include foul magic, deception and danger. There's a lot going on in this novel from various secret relationships, romance and many individuals with ulterior motives.
Helen Scott Taylor creates a realistic world in Royal malverne as well as intriguing clockwork gadgets and intriguing magical Jinns such as the Earth Jinn of the north and the Silver Jinn of the south. Taylor deftly handles the realm of Royal Malverne which is similar to the Victorian era with gas lamps for lighting, row boats for transport and swords for fighting. As the first book in the Sorcerers of Arco series, A CLOCKWORK FAIRYTALE wets the appetite for more in what promises to be a fabulous, suspense-filled ride.
SUMMARY
Abandoned as a young child,plucky, seventeen-year-old Melba was raised like a boy to pick pockets and run messages in the poor outer circles of Royal Malverne Isle. But She longs to move up the criminal hierarchy and become a spy. When nineteen-year-old Turk, a spymaster and local folk hero, accepts her pledge to join his gang, she thinks the Great Earth Jinn has heard her prayer. With his exotic, dark southern looks and wealthy lifestyle in the inner circle, Turk fascinates her. Not only is he a famous spy, he also wields earth magic, and he teaches her to raise tiny, playful Jinns from flowers. But Turk is not who he seems. He follows the orders of a higher power and his master has secret plans for Melba, plans that make her a target of the evil Royal Victualler's foul magic, plans that challenge Melba and Turk's beliefs about life and duty, plans that tear them apart, just as they discover what it means to fall in love.
---
What do you think about this review?
Comments
No comments posted.

Registered users may leave comments.
Log in or register now!