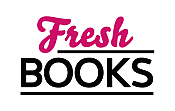 Sweet Romance + Thrilling Intrigue = February Best Reads
"Will Carmen win at her life ambition or will she discover there is more to life then the violin"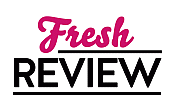 Reviewed by Kathyrn Little
Posted January 8, 2012

Carmen's entire life revolves around the violin. She focuses completely upon the instrument and forgoes much of normal teenage life. Her aim? To win the Guarneri competition and achieve the highest honor. The only obstacle in her path? Jeremy, an arrogant violinist with magical hands. The friction between them edges the line between aggression and passion.
Jeremy is a little infuriating, but the reader may be able to pick up on the fact that he is only acting a certain way to catch Carmen's attention. Carmen is easily provoked by Jeremy. The two fight for some of the novel before giving in to the other feelings that are obviously brewing between them. Carmen is hot-blooded and volatile while Jeremy has more of a cold snobbery facade going on. Carmen has anxiety attacks and receives medication that causes her to fall deeper into trouble than she has ever been before. Will Jeremy be able to help her?
VIRTUOSITY may seem predictable, but it is far from simple to predict how things are going to end. The book itself involves addiction to anti-anxiety drugs, pain, and passion. The teenage characters are still figuring out what they want from life beyond the violin, assuming they can have a life beyond the instrument, and the reader will enjoy watching them feel around and discover the potential surrounding them.
SUMMARY
Now is not the time for Carmen to fall in love. And Jeremy is hands-down the wrong guy for her to fall for. He is infuriating, arrogant, and the only person who can stand in the way of Carmen getting the one thing she wants most: to win the prestigious Guarneri competition. Carmen's whole life is violin, and until she met Jeremy, her whole focus was winning. But what if Jeremy isn't just hot...what if Jeremy is better? Carmen knows that kissing Jeremy can't end well, but she just can't stay away. Nobody else understands her--and riles her up--like he does. Still, she can't trust him with her biggest secret: She is so desperate to win she takes anti-anxiety drugs to perform, and what started as an easy fix has become a hungry addiction. Carmen is sick of not feeling anything on stage and even more sick of always doing what she's told, doing what's expected. Sometimes, being on top just means you have a long way to fall....
---
What do you think about this review?
Comments
No comments posted.

Registered users may leave comments.
Log in or register now!