"A powerful novel that shows how one event could change everything."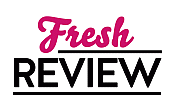 Reviewed by Jaime Zalinski
Posted November 21, 2011

Fiction Adventure | Thriller Crime
A small town seems to have a soul all its own. Each member of the community provides a piece of the personality. Each person has their own life and issues but it all affects the town as a whole. RAIN FALLS LIKE MERCY is an intriguing book that follows a community through trying times for the town and turbulent events for the entire world.
As a history lover, I usually lean towards the Medieval and Victorian eras when I pick up a historical fiction to read. I sometimes forget that times not so far gone can be just as exciting and interesting to dive into. This novel begins in a small town in Wyoming before the attack on Pearl Harbor. As time progresses, the reader follows numerous members of the community as the attack and the United States involvement in World War II change their lives forever. Reasons and motives range from pride and honor down to greed for a profit. Even with so many story lines to follow the book flows smoothly and consistently from person to person.
Expect a high emotional attachment to the characters no matter if they are the good, the shady, or the down right evil. The best part of the novel for me was the realistic feeling I drew from the story line. The situations the characters deal with could happen in any town across America. The variety of personalities you come across represents the mixing pot of people we could meet on any city street. Some are good, some are bad, but most struggle to keep the balance of staying inbetween.
RAIN FALLS LIKE MERCY is a perfect book for the history lover who wants to feel how it was to live in small town USA during World War II. The emotion is strong and the stories are deep. There is a perfect balance of action, suspense, surprise, love and hate. This is the type of book that will have you waiting at the edge of your seat until you to find out how it will all end.
SUMMARY
Set against the sweeping backdrop of World War II, Rain Falls Like Mercy is a gripping depiction of a family and a country touched by the grand violence of war, the senseless violence of crime, and the intimate violence of the heart.
In the tradition of true crime narratives like In Cold Blood, acclaimed author Jack Todd's new novel grips the reader from the first page, and as it spans continents and generations of one family, its taut and shocking undercurrent of violence builds to a stunning crescendo. Todd's first novel, Sun Going Down, which introduced the Paint family, won praise from reviewers and major authors like Michael Korda and Michael Blake. His second novel, Come Again No More, recounted the Paints' saga of triumph and tragedy through the Great Depression, inspiring the Ottawa Citizen to label Todd "a first-rate novelist with a tender heart."
Rain Falls Like Mercy opens with the murder investigation of a young girl in Wyoming in mid 1941. Almost overnight, the case is derailed by the Japanese attack on Pearl Harbor. Bobby mans an antiaircraft gun during the attack. Tom is deployed to England to fly bombers, still trying to pursue his murder investigation. His suspicion falls on Pardo Bury, the psychotic son of a wealthy rancher in Wyoming.
As Pardo and Tom make their ways to their inevitable and shattering confrontation, Rain Falls Like Mercy displays Todd's uncanny ability to zero in on his characters' emotional lives while simultaneously painting a sweeping picture of the historical events that shape their destinies.
---
What do you think about this review?
Comments
No comments posted.

Registered users may leave comments.
Log in or register now!