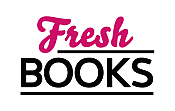 Summer Reads are HOT in July!
"Three teens, three summers, and a recipe for wild, life-binding adventures!"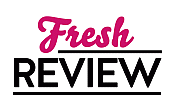 Reviewed by Audrey Lawrence
Posted November 14, 2011

It is the summer of 1971 and girls from different parts of world are winging their way to Europe for a little culture and high hopes. Yet, there was little to raise Vivien Wahl's spirits when she first arrived in Switzerland. Even if it was an elite summer school with students from everywhere, she felt it was less like an opportunity for fun than for a chance to have her parents get rid of her for the summer.
For her part, the graceful and lovely Shirin Firouz, was not only treated like a princess at home, she was a real princess from an elite Iranian Royal family connected to the Shah himself. Why now was she here in this hovel of a room and how could she deal with that obnoxious girl, Ingrid?
Despite coming from a small town in northern Ontario and German parents, Ingrid Baum is determined to make whoopee and blow the image of the polite Canadian to hell and back. With her love of Jimi Hendrix and snappy comeback lines, Ingrid is ready to be the most wild and wicked in the school!
Now forced to share a small awkward room in their first summer at The Pierpont Boarding School for Girls, how could these three wealthy and worldly ninth graders find something in common? Could they ever connect? Could they ever be able to be true friends and trust each other with their private fears and the pain of the family secrets covered over by their pert smiles?
Cristina Garcia is a strong writer and provides an interesting and unique look at the lives of these three girls, starting in the summer of 1971. With her talent for writing, Garcia develops an authentic sense of the reality of this transitional time in the early 1970s with its feminist independence, sexual freedom (or not) and the political influences that prevailed. Against this backdrop, the girls' stories are interlaced and connected in varying ways with the stories of their parents and the influences from their youth, especially during World War II. One of the best features of the book is Garcia's adeptness in developing how they grew and changed their perspective on their family members over the three year period. The dialogue between the characters is realistic and humorous. A great read for both older teens and adults!
SUMMARY
Brought together each summer at a boarding school in Switzerland, three girls learn a lot more than just French and European culture. Shirin, an Iranian princess; Ingrid, a German-Canadian eccentric; and Vivien, a Cuban-Jewish New Yorker culinary phenom, are thrown into eachother's lives when they become roommates. This is a story of 3 paths slowly beginning to cross and merge as they spend the year apart, but the summers together. Through navigating the social-cultural shoals of the school, developing their adolescence, and learning the confusing and conflicting legacies of their families' past, Shirin, Ingrid, and Vivien form an unbreakable bond. Like The Sisterhood of the Traveling Pants, this story takes readers on a journey into the lives of very different girls and the bonds that keep them friends.
---
What do you think about this review?
Comments
No comments posted.

Registered users may leave comments.
Log in or register now!