"Bloodthirsty action laced with feral sex between two paranormal beings."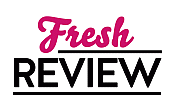 Reviewed by Kay Quintin
Posted November 3, 2011

Paranormal - Supernatural | Romance Paranormal
Silas MacCreedy, undercover cop for NOPD stumbles upon an attack on a young woman by 4 males. Silas recognizes them all as none human, ˝ human and ˝ beast, as it takes one to recognize one. Tracking these 4 shape shifters with preternatural abilities and leaving 2 dead, he doesn't recognize the female as a predator and not the prey. Monica "Nica" Fraser, posing as a waitress, is bound by the Terriot clan to perform a blood thirsty execution. Nica only desires to be free of "Hawthorne" who resides in her head at inopportune moments and sends her wildly into killing frenzies against her will. Attempting to tear each other apart with fangs and talons, both Si and Nica fight against the emotional pull they feel towards one another. The erotic and explicit sex captures them both in a tight web. Silas has been assigned to kidnap the "prince" Oscar who is presently under the protection of a clan leader, Max Savoie, also known as the "shifter king". Max is the most powerful and rich shape shifter in New Orleans who has vowed to protect his small half brother. Shredded bodies, lies and threats follow the underworld and reveals human trafficking of elite females of special clan powers, being seized as lab specimens to study their powers. Restoring Si from a bloody and shredded body renews his struggle to grasp a normal life with the woman he loves and precipitates astral projections to confront Nica's nightmare.
Nancy Gideon has created yet another sexually erotic and blood thirsty addition to her Moonlight Paranormal Series. The feral Nica and her wild love, Si, keep the story exciting and constantly moving. Sensual and hot in bed and strong in each other's minds, they become fearless as a unit. This is one blood chilling story filled with excitement that gives you the rush of your life. Hang on to your seat and keep turning the pages, because you won't be able to put the book down once you pick it up! This series is very hot and exhilarating! There's no better author than Nancy Gideon with her amazing imagination and forethought to get the blood pumping.
SUMMARY
The fifth book in Nancy Gideon\'s sizzling Moonlight paranormal romance series features a shape-shifting cop and a paid assassin from a rival shape-shifter tribe.
NANCY GIDEON RETURNS TO HER STEAMY NEW ORLEANS PRETERNATURAL WORLD WITH AN IRRESISTIBLE NEW SHAPE-SHIFTER ROMANCE.
The secrets he knows about her could get him killed.
Transferring to the New Orleans Police Department, Detective Silas MacCreedy has a hidden agenda: to secure his clan's place once again in the Shifter hierarchy. What he didn't count on was stumbling upon a sexy assassin who could shred his best intentions and lead him into a dangerous dance that threatens to engage his heart.
But the ones he doesn't know . . .
Monica Fraser knows just how to make a man beg—for his life. But she has no clue how to fight her attraction to the fiercely intense detective who seems determined to get in her way, both professionally and intimately.
. . . could kill them both.
When emotional attachments to the past and an unexpected glimpse of a different future have her questioning her deadly purpose, Nica must discover the truth about her secret abilities in order to free herself from the forces that control her. But that freedom comes with a price—trusting those she's been ordered to eliminate.
---
What do you think about this review?
Comments
No comments posted.

Registered users may leave comments.
Log in or register now!