"Riveting! A superb blend of legend, fairy tale, and the darkness inside you!"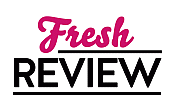 Reviewed by Heather Lobdell
Posted November 2, 2011

One of the best debut novels I have ever read! Juliet Dark has a true flare for the darkness that we all crave, a remarkable way of turning a story into a novel, and a character into a part of my heart! I absolutely loved THE DEMON LOVER! This is novel about a woman struggling to find her place in the world.
Cailleach McFay has never truly had a place where she could call home. Both her parents died in a crash, and Cailleach was raised by an ice queen of a grandmother. Landing a job in Fairwick at the university there would be ideal. Not too far from civilized New York City, Callie is pleasantly surprised by the homey feel of the town and the staff at the college. The discovery of a house that seems to be reaching out for her, Callie decides that Honeysuckle House will be her first and true home. The best part of the house is the added bonus of original manuscripts from one of her favorite authors. The correlations between the hidden scenes she finds on paper and the dreams she has been having are too obvious for coincidence. In this house it appears that things really do go bump in the night.
The college also has some strange happenings. Fairwick College seems to be overrun by things not of this world. Callie soon discovers that inside her is the key to opening doors that she never dreamed existed. Shocked beyond words, Callie is truly far away from anything she has ever known. The only thing going right is her love life. And for once that is off the charts!
Liam is everything that Callie could ever want in a man. He shares her love of movies, her love for poetry, he cooks, and he is even better than that in bed. Outside of her home nothing is staying on course. One thing after another seems to be going wrong and her students appear to be fading into exhaustion right before her eyes. Callie must rely on her new friends and neighbors to help her find the answers before it's too late. No problem. Right, how hard can it be to save her students, reverse a curse, and stay alive?
I absolutely loved Callie. She was as vulnerable as any woman would be, yet she did what was right and not always for the right reasons. I really liked the way that she wasn't just okay with everything, I mean who would be? Callie had her "freak out" moments like any woman would. I thought that the way she was written helped me to connect to her on a deeper level than I have connected to a character in a long time. Liam was also written to love. How can you not love a man as deeply romantic as he was? Maybe he did have ulterior reasons, but who doesn't. I found myself justifying his actions just as Callie was. I found myself longing for these two to find their "ever after."
This was truly a remarkable book, it was as spellbinding as it was riveting and I found myself lost between the pages more often than not. I was a little overwhelmed trying to keep all the characters and their species straight at first, but as the story went on I evolved right beside Cailleach. The plot kept twisting and turning and I kept wondering if we would ever find out what was really going on in Fairwick. I became completely engrossed in the story and was amazed when it ended. When did I get to the end of the book, and more importantly where is the rest of my story Ms. Dark? I am anxiously awaiting it.
SUMMARY
I gasped . . . or tried to. My mouth opened, but I couldn't draw breath. . . . His lips, pearly wet, parted and he blew into my mouth. My lungs expanded beneath his weight. When I exhaled he sucked in my breath and his weight turned from cold marble into warm living flesh.

Since accepting a teaching position at remote Fairwick College in upstate New York, Callie McFay has experienced the same disturbingly erotic dream every night: A mist enters her bedroom, then takes the shape of a virile, seductive stranger who proceeds to ravish her in the most toe-curling, wholly satisfying ways possible. Perhaps these dreams are the result of writing her bestselling book, The Sex Lives of Demon Lovers. After all, Callie's lifelong passion is the intersection of lurid fairy tales and Gothic literature—which is why she finds herself at Fairwick's renowned folklore department, living in a once-stately Victorian house that, at first sight, seemed to call her name.
But Callie soon realizes that her dreams are alarmingly real. She has a demon lover—an incubus—and he will seduce her, pleasure her, and eventually suck the very life from her. Then Callie makes another startling discovery: He's not the only mythical creature in Fairwick. As the tenured witches of the college and the resident fairies in the surrounding woods prepare to cast out the incubus, Callie must accomplish something infinitely more difficult—banishing this demon lover from her heart.
---
What do you think about this review?
Comments
No comments posted.

Registered users may leave comments.
Log in or register now!