"A charming Regency murder mystery"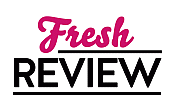 Reviewed by Elizabeth Crowley
Posted October 18, 2011

Mystery Woman Sleuth | Mystery Amateur Sleuth | Multicultural Historical
Set in Georgian England, Otillia Draycott accepts a temporary position as a paid companion to the Dowager Lady Polbrook. Soon after Otillia's employment, Lady Polbrook discovers that her daughter-in-law, Emily the Marchioness of Polbrook, was brutally murdered in her own bed. Much to Lady Polbrook's distress, her son, Randal, the Marquis of Polbrook, is considered the prime suspect. His tumultuous relationship with the Marchioness and his abrupt departure on the morning of her death lead the authorities to believe he is guilty. But Otillia's astute observations not only cast doubt on Randal's guilt, but also impress Lady Polbrook and her son Francis Fanshawe, who gives Otillia full reign to investigate and solve the murder of the Marchioness.
Otillia arrives at Hanover Square armed with a firm conviction that the Marquis is innocent. However, the facts contradict Otillia's instincts. The deteriorating marriage of the Marquis and Marchioness was common knowledge to anyone intimately acquainted with the couple. A servant also overhead a heated argument the night the Marchioness was found dead by a maid. Randal also disappeared the morning of Emily's death. The stable boy is adamant that the Marquis awoke his groom in a hurry and asked for a speedy departure from Hanover Square. When word reaches Randal's family that he has fled to France, his guilt is practically written in stone.
Otillia is determined to solve the murder by interviewing the household staff at Hanover Square. Her curious and perceptive mind convinces her that the murderer has left clues waiting to be discovered. Otillia's clever manner of deciphering clues begins to shed light on the Marchioness' death.
THE GILDED SHROUD will impress the most discriminating reader of period novels. Elizabeth Bailey's accurate and delightful way of bringing Georgian England to life will charm readers who demand their Regency novels whisk them away to a bygone era. Otillia Draycott's insatiable curiosity and wit is reminiscent of Jane Marple. Otillia may not fit the bill of the typical Georgian female, but her determination to exonerate the Marquis wins the heart not only of her employer, but the readers as well. I especially loved Otillia's interaction with Francis Fanshawe, who marvels at Otillia's seemingly effortless way of uncovering clues. Ms. Bailey delivers an exceptionally written mystery with an impeccably described and lively Georgian setting. THE GILDED SHROUD is sure to become a favorite among Regency novel lovers.
SUMMARY
When the marchioness is found murdered at Polbrook mansion, the Dowager Lady Polbrook's new companion, Ottilia Draycott, finds herself in a house of strangers and every one of them a suspect. Only she can unmask and outwit a desperate killer and keep a Polbrook family secret buried.
Never underestimate the resolve of a lady's companion. She's a woman of incomparable cunning, insatiable curiosity, and as unfailingly attentive to her duties, as she is to the intricacies of murder in… The Gilded Shroud
Pity the chambermaid who found the body—sprawled across a disheveled four-poster bed with a bruised neck revealing a grim truth: poor Emily, wife of the Marquis of Polbrook, had been strangled in the night. The last thing Emily's brother-in-law, Lord Francis Fanshawe, expects to find so soon after the crime is an adept investigator already settled comfortably in the Polbrook mansion.
She is Ottilia Draycott, the Dowager Lady Polbrook's new young companion, intelligent, resourceful, observant, and the family's hope in establishing the innocence of the Marquis, despite a motive: he wished Emily gone. But as Ottilia pieces together a picture of Emily's death, complications arise: the Marquis has gone missing, along with the theft of a priceless heirloom.
Now Ottilia has found herself in a house of strangers and every one of them a suspect. And only she can unmask and outwit a killer too desperate not to replay the murderous events of that fateful night to keep a family secret buried.
---
What do you think about this review?
Comments
No comments posted.

Registered users may leave comments.
Log in or register now!