"A solid inspirational tale about faith, love and parenting through the eyes of four fathers"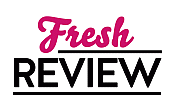 Reviewed by Patricia Woodside
Posted October 11, 2011

COURAGEOUS is a different kind of book. An ensemble tale, it is the story of four fathers, told from their points of view. These fathers are policemen, men who willingly risk their lives each day for the safety and protection of others. Yet, as daring and dangerous as their jobs might be, they find their most challenging assignment just may be the one at home: parenting.
As their children drift away from them and the values they've attempted to teach, they are forced to examine themselves and their faith, and to take action. When tragedy strikes, they find they must work on their relationships with God as much as their relationships with their children.
Coupled with the book's release is a major motion picture of the same name. Some readers will see the movie and be drawn to the book; others will wonder whether reading the book is necessary. I've not seen the movie, but I have read the book. In this case, I'd recommend reading the book in addition to whatever your viewing choice.
Why? Because the book, although sparse in narrative and heavy on dialogue, is a guy writing about guys and relationships. Not too many books are written in that vein in this era. It's interesting to see the world of faith, love and parenting through a guy's lens.
Also, this is above all a story about parenting. Although directed at fathers, the message is one for all parents. It got me to thinking, as a mother, about whether I'm a good or "good enough" parent and what I would need to do to move further along the spectrum toward good. The message to be more deliberate and more immediate in our interactions with our children is one all parents can appreciate.
The characterizations in COURAGEOUS both break type and are stereotypical. The primary African-American character is Nathan Hayes, one of the four officers and one whose insights help pull the other characters together. The primary Hispanic character, a secondary character, services the lawn. But all of the stories are believable, particularly for those who subscribe to faith in a God that has real and unexpected involvement in their everyday lives.
COURAGEOUS is a solid, inspirational read.
SUMMARY
From the creators of Fireproof comes an inspiring new story about everyday heroes who long to be the kinds of dads that make a lifelong impact on their children. As law enforcement officers, Adam Mitchell, Nathan Hayes, and their partners willingly stand up to the worst the world can offer. Yet at the end of the day, they face a challenge that none of them are truly prepared to tackle: fatherhood. While they consistently give their best on the job, good enough seems to be all they can muster as dads. But they're quickly discovering that their standard is missing the mark.
They know that God desires to turn the hearts of fathers to their children, but their children are beginning to drift farther and farther away from them. Will they be able to find a way to serve and protect those who are most dear to them? When tragedy hits home, these men are left wrestling with their hopes, their fears, their faith, and their fathering. Can a newfound urgency help these dads draw closer to God . . . and to their children?
Excerpt
­Chapter One
A royal-red Ford F-150 SuperCrew rolled through the streets of Albany, Georgia. The pickup's driver brimmed with optimism, so much that he couldn't possibly foresee the battles about to hit his hometown.
Life here is going to be good, thirty-seven-year-old Nathan Hayes told himself. After eight years in Atlan-ta, Nathan had come home to Albany, three hours south, with his wife and three children. New job. New house. New start. Even a new truck.
Sleeves rolled up and windows rolled down, Na-than enjoyed the south Georgia sunshine. He pulled into a service station in west Albany, a remodeled version of the very one he'd stopped at twenty years earlier after getting his driver's license. He'd been nervous. Wasn't his part of town—mostly white folks, and in those days he didn't know many. But gas had been cheap and the drive beautiful.
Nathan allowed himself a long, lazy stretch. He in- serted his credit card and pumped gas, humming contentedly. Albany was the birthplace of Ray Charles, "Georgia on My Mind," and some of the best home cookin' in the galaxy. One- third white, two-thirds black, a quarter of the population below the poverty level, Albany had survived several Flint River floods and a history of racial tension. But with all its beauties and flaws, Albany was home.
Nathan topped off his tank, got into his pickup, and turned the key before he remembered the carnage. A half- dozen big, clumsy june bugs had given their all to make an impression on his windshield.
He got out and plunged a squeegee into a wash bucket only to find it bone-dry.
As he searched for another bucket, Nathan noticed the mix of people at the station: an overly cautious senior citizen creeping his Buick onto Newton Road, a middle-aged woman texting in the driver's seat, a guy in a do-rag leaning against a spotless silver Denali.
Nathan left his truck running and door open; he turned away only seconds—or so it seemed. When the door slammed, he swung around as his truck pulled away from the pump!
Adrenaline surged. He ran toward the driver's side while his pickup squealed toward the street.
"Hey! Stop! No!" Nathan's skills from Dougherty High football kicked in. He lunged, thrust his right arm through the open window, and grabbed the steering wheel, running next to the moving pickup.
"Stop the car!" Nathan yelled. "Stop the car!"
The carjacker, TJ, was twenty-eight years old and tougher than boot leather—the undisputed leader of the Gangster Nation, one of Albany's biggest gangs.
"What's wrong wichu, man?" TJ could bench-press 410 and outweighed this dude by sixty pounds. He had no intention of giving back this ride.
He accelerated onto the main road, but Nathan wouldn't let go. TJ repeatedly smacked Nathan's face with a vicious right jab, then pounded his fingers to break their grip. "You gonna die, man; you gonna die."
Nathan's toes screamed at him, his Mizuno running shoes no match for the asphalt. Occasionally his right foot found the narrow running board for a little relief, only to lose it again when his head took another blow. While one hand gripped the wheel, Nathan clawed at the thief. The pickup veered right and left. Leaning back to avoid the punches, Nathan saw the oncoming traffic.
TJ saw too, and he angled into it, hoping the cars would peel this fool off.
First a silver Toyota whizzed by, then a white Chevy; each veered off to avoid the swerving truck. Nathan Hayes dangled like a Hollywood stuntman.
"Let go, fool!"
Finally Nathan got a good toehold on the running board and used every remaining ounce of strength to yank the steering wheel. The truck lost control and careened off the road. Nathan rolled onto gravel and rough grass.
TJ smashed into a tree, and the air bag exploded into his face, leaving it red with blood. The gangbanger stumbled out of the truck, dazed and bleeding, trying to find his legs. TJ wanted some get-back on this dude who'd dared to challenge him, but he could barely negotiate a few steps without faltering.
The silver Denali from the gas station screeched to a halt just a few feet from TJ. "Hurry up, man," the driver yelled. "It ain't worth it, dawg. Get in. Let's go!"
TJ staggered into the Denali, which sped away.
Stunned, Nathan pulled himself toward his vehicle. His face was red and scratched, his blue tattersall shirt stained. His jeans were ripped, his right shoe torn open, sock bloody.
An auburn-haired woman dressed for the gym in black yoga pants jumped out of the passenger side of a white Acadia. She ran to Nathan. "Are you okay?"
Nathan ignored her, relentlessly crawling to his truck.
The driver of the SUV, a blonde, was giving their location to the 911 operator.
"Sir," the auburn-haired woman said, "you need to stay still."
Nathan continued his crawl, disoriented but determined.
"Don't worry about the car!"
Still moving, Nathan said, "I'm not worried about the car."
He used the tire to pull himself up enough to open the back door of the pickup. An ear-piercing cry erupted from a car seat. The little boy let loose his pent-up shock at the sight of his daddy on his knees, sweaty and bleeding. Nathan reached in to comfort him.
As sirens approached, the auburn-haired woman watched Nathan with his little boy in the tiny denim overalls. This stranger wasn't blindly obsessed with a possession. He wasn't crazy.
He was a hero—a father who'd risked his life to rescue his child.
---
What do you think about this review?
Comments
No comments posted.

Registered users may leave comments.
Log in or register now!