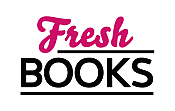 Summer Reads are HOT in July!
"Violet Willoughby may not believe in ghosts, but someone needs to tell that to the ghosts."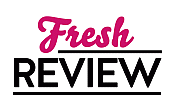 Reviewed by Lynn Cunningham
Posted September 23, 2011

All of Violet Willoughby's life, she's been a part of her mother's charade as a spiritual medium. Celeste Willoughby is nothing but a fraud, but an excellent one, so she's managed to eke out a living doing "readings" for those in high society. Violet has been trained to set up the props that Celeste uses ahead of time to make sure that her sťances come off as appearing genuine. When Violet was still very young, her mother picked up a boy off the streets of London and took him in. He was also trained to help in setting up props.
Colin and Violet grew up together, doing everything needed to make Celeste's readings grand as well as picking pockets when needed. As they grew older, there was a definite attraction that started to develop between them. Now, at 16, Violet is being thrust into the limelight a bit by her mother so that she can possibly snag a young man from a rich family of high social standing. To this end, they're attending a social week at the prominent estate of well-known Spiritualist Lord Jasper.
In between readings, dinners, and dances, Violet suddenly receives a vision of a girl that's been dead for a year. It becomes very clear quite quickly that the girl was murdered and that she expects Violet to help expose the murderer and bring him, or her, to justice. The problem is that Violet has never believed in ghosts because of the life she's led with her mother, yet, apparently, that word hasn't reached the spirit world because there's a ghost appearing to her in full array.
On top of this little problem, Violet has to deal with the attentions of a handsome, rich young man that seems to want to marry her. Her mother is all atwitter with this development, of course. But the problem is that Violet and Colin have realized that they do share a very mutual attraction to each other. Then, there's the other matter of someone wanting her dead because she's started to seriously look into this poor ghost's death. And isn't it just a touch of irony that the daughter of a fake medium turns out to be true medium?
With so many different things going on, there's little wonder that this book is impossible to put down. There are twists and turns that never seem to stop along with all sorts of secrets that people seem to be keeping. It's hard to know what's going to happen next. Suspense, humor, spookiness, and just the right portion of romance make HAUNTING VIOLET a book that keeps the reader riveted until the final page.
SUMMARY
Violet Willoughby doesn't believe in ghosts. But they believe in her. After spending years participating in her mother's elaborate ruse as a fraudulent medium, Violet is about as skeptical as they come in all matters supernatural. Now that she is being visited by a very persistent ghost, one who suffered a violent death, Violet can no longer ignore her unique ability. She must figure out what this ghost is trying to communicate, and quickly because the killer is still on the loose.Afraid of ruining her chance to escape her mother's scheming through an advantageous marriage, Violet must keep her ability secret. The only person who can help her is Colin, a friend she's known since childhood, and whom she has grown to love. He understands the true Violet, but helping her on this path means they might never be together. Can Violet find a way to help this ghost without ruining her own chance at a future free of lies?
---
What do you think about this review?
Comments
No comments posted.

Registered users may leave comments.
Log in or register now!