"Excellent holiday gift for any parent or grandparent"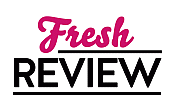 Reviewed by Sandra Wurman
Posted September 13, 2011

This is by far the quickest and easiest review I have ever done. I couldn't resist getting an early glimpse of this book about pancakes. Pancakes are just about my granddaughter's favorite food so how could I not be interested in a book completely dedicated to the art of making them.
First and foremost this is going to be an excellent holiday gift for any new parent or grandparent. What a wonderful way to spend a weekend morning making these creative pancakes and then enjoying them with your kids or grandkids. We've all done the cupcakes and cookies - now it's time to move on and with Jim Belosic's directions and illustrations everyone will be able to join in. Thank goodness he gives all the little hints and tips he has discovered along the way which will streamline all the novice pancake makers among us. And his system of using squeeze bottles to outline and then fill in each design is so simple and yet ingenious. I can't help wondering after creating several of the lookalike foods - for example meatballs and spaghetti or even salad - if the kids will more readily eat the real thing. And I also have a couple of favorites in the animal department like the puppy and duck with ducklings in her tow. This is a cornucopia of delightful pancakes to look at, a real page turner -- the plating is just magical -- and definitely invites you to dig in and enjoy. There is something for every kid.
Belosic says in the preface that his young daughter was the inspiration for many of the creations but the inclusion of sports, dinosaurs, and aliens ensures that boys would get a blast from this as well. Never too young to develop the inner chef in all of us and I look forward to developing confidence to try some of the 3-D pancakes too. Time with our children, grandchildren, nieces, and nephews is precious and special and this book will become the centerpiece for spending creative and yummy time with all of them.
SUMMARY
Over 75 recipes for crazy pancake concoctions... Good-bye cupcake...Helloooo, PANCAKES!
When Jim Belosic started making pancakes in unusual designs, he was just trying to earn some cool cred with his daughter, Allie. Little did he know how happy he'd make her-and the millions of fans who eagerly await his latest creations on the Internet.
Pancake unicorns, beehives, and even bridges, Ferris wheels, and construction cranes have all risen to life through Jim's artful use of squeeze bottles, tasty and nutritious coloring and flavor techniques, and fearless creativity. Now-with a little help from Jim-everyone can turn breakfast into art. Filled with four-color photos, and step-by- step instructions, OMG Pancakes! will be devoured by families and crafty foodies alike.
---
What do you think about this review?
Comments
No comments posted.

Registered users may leave comments.
Log in or register now!