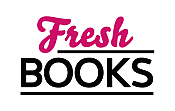 Summer Reads are HOT in July!
"A fast-paced gay romantic suspense with snappy dialog and two hot heroes!"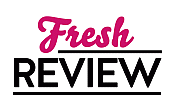 Reviewed by Lisa Watts
Posted September 12, 2011

Gay / Lesbian Mystery | Suspense
Ty and Zane seem as different as two people can be. Zane is organized, meticulous, well-spoken and polite. Ty, on the other hand, is sloppy, scattered, bad-mannered and short-tempered. When these two FBI agents are partnered to work on a serial killer case and find out if someone from the inside is involved, it's not surprising that they have an immediate and intense dislike of each other. Once they start working together they begin to realize that they have more in common than they thought, and they make a really good team. As they narrow in on the killer and things start to get dangerous, their heated arguments turn to friendly banter, physical attraction and other softer, unexpected emotions. But they need to stay alive and catch the killer if they hope to see where their unlikely friendship will take them.
CUT & RUN by Madeleine Urban and Abigail Roux is a fast- paced and engrossing gay romantic suspense. The plot moves quickly with lots of action that kept me turning the pages past my bedtime. I was able to guess the killer well before the end, but that didn't take away my enjoyment of the story. The characters are well-developed and very real with their imperfections, including a drinking problem and PTSD. I really came to care for them and found myself routing for them along the way. By far my favorite part of the book was the never-ending snappy banter between Ty and Zane. If you enjoy dialog more than descriptive prose then you won't be disappointed. It was also nice to read a book in this genre that is a good length at 376 pages, where others are half the size.
The chemistry between Ty and Zane is a strange mix of personal dislike and physical attraction. While the same is true for many romance books, those feelings usually turn to love and respect rather quickly. While Ty and Zane come to respect each other, their mutual disdain remains even as they become physically involved. Although the constant conflict helps keep the story interesting, it does make it a little difficult to understand how two people can go from fighting to having sex to fighting again in a matter of moments. But when they put their differences aside long enough to give in to their attraction, the sex is intense and extremely hot. Urban and Roux do a great job allowing these two alpha males to give as good as they get and also show a bit of emotion during their love-making. There are currently two sequels to CUT & RUN, and I can't wait to read them and find out how Ty and Zane's relationship progresses!
SUMMARY
A series of murders in New York City has stymied the police and FBI alike, and they suspect the culprit is a single killer sending an indecipherable message. But when the two federal agents assigned to the investigation are taken out, the FBI takes a more personal interest in the case.
Special Agent Ty Grady is pulled out of undercover work after his case blows up in his face. He's cocky, abrasive, and indisputably the best at what he does. But when he's paired with Special Agent Zane Garrett, it's hate at first sight. Garrett is the perfect image of an agent: serious, sober, and focused, which makes their partnership a classic cliché: total opposites, good cop-bad cop, the odd couple. They both know immediately that their partnership will pose more of an obstacle than the lack of evidence left by the murderer.
Practically before their special assignment starts, the murderer strikes again – this time at them. Now on the run, trying to track down a man who has focused on killing his pursuers, Grady and Garrett will have to figure out how to work together before they become two more notches in the murderer's knife.
---
What do you think about this review?
Comments
No comments posted.

Registered users may leave comments.
Log in or register now!