"An Enjoyable Escape From Our Own Humdrum Reality"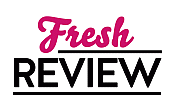 Reviewed by Diana Troldahl
Posted August 9, 2011

Science Fiction | Fiction Media Tie-In
It all starts when an unknown person makes off with a Thunderbird egg. Yeah. Native American myth, but in the hands of a Global Dynamics scientific team it's also the newest cutting edge method for creating weather.
Then there is more freaky meteorology with the temperature plummeting to somewhere in the 30's. In April. In a four- block radius of the home of the creator of a portable ambient heat sink.
But that all pales beside the project nearing completion in Section Five. Dr. Nancy Russell has had a breakthrough in her extradimensional visualization project that will (hopefully) provide a glimpse into an alternate Eureka, allowing researchers to peer into a reality that came into existence on a branching pathway where a decision was made or action taken different from that in their own reality. In the alternate world there is no Vincent's Café. Even more disturbing, on that branch Alison lost her son Kevin and her fiancé Nathan Stark is still alive.
Before the scientists can do much more than begin to record the data, it becomes clear that more than a glimpse is being exchanged, people are bleeding through from one reality into the other. That can't be good.
ROAD LESS TRAVELED is an enjoyable trip into the world of the popular SyFy channel series. Cris Ramsey has a rare knack for giving voice to the characters created by the actors, allowing the reader to feel as if they are walking the streets right alongside them, participating in the adventure in a way more intimate than simply watching the television. The book is a fun time and a great escape from the humdrum of our own reality.
SUMMARY
A Global Dynamics researcher has a breakthrough on her project visualizing another dimension. And since GD's experiments have a bad tendency to affect the entire town, Sheriff Jack Carter heads over to check it out. What he sees blows him away. The project has revealed a parallel universe, complete with another Eureka-one in which Carter doesn't exist! But as the two worlds begin to bleed into each other and residents confront their alternate selves, Carter may be the one man who can keep both Eurekas from being destroyed.
---
What do you think about this review?
Comments
No comments posted.

Registered users may leave comments.
Log in or register now!