"A tragic, yet inspirational story of hope for a nation."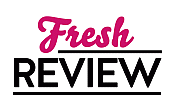 Reviewed by Viki Ferrell
Posted July 1, 2011

Five year old Ashish was severely beaten for drinking from a well on Sudra land. He is the only living son that Virat and Latha have. She has lost five others. Ashish means "Blessing." When Virat went to Landlord Mammen Samuel to ask him to take his son to the Mission Medical Clinic, Mammen Samuel obliged. After all, he proclaimed himself to be a kind Christian man. But he made Virat sign his ledger, making he and Latha slaves. They would have to work off their debt. What they did not know was that their debt would never go away.
Virat and Latha were untouchables, outcastes in the Indian culture of the early 1900s. They tried to be good, brought their sacrifices to the gods and followed the rules of the caste system, but continued to fall on hard times and felt punished for sins they must have committed in a previous life. That was the teaching of their culture and the Hindu religion. Ashish often asked his appa what he had done to displease the gods. Virat had no answer to that question.
At the Mission Clinic, Abigail Davidson, a young nurse from England, tends to Ashish's wounds and broken bones. She sings to him during the night to comfort him and prays over him while he is there. When he returns to his appa and amma, he is also made to be a slave to Mammen Samuel. One of his duties is to play with Mammen Samuel's youngest son, Saji Stephen, who is an incorrigible child. He is constantly getting in trouble and blaming it on Ashish.
Latha talks Virat into running away from the village and the slavery in which they are bound. During a wedding celebration, they escape. But when Mammen Samuel finds out, he sends his oldest son to capture and return them. However, before Boban Joseph captures them, they meet Abigail along the way and give Ashish to her to protect. At the clinic, she teaches Ashish the alphabet of the English language and a few words. She also teaches him the song, Jesus Loves Me. She continues to sing to him and pray for him.
When Saji Stephen's rants to have Ashish back for a playmate become unbearable, Mammen Samuel finds Ashish and has him returned to his family. Ashish clings to the teachings from Abigail and shares them with his family. Can his faith help redeem them from their misfortune?
THE FAITH OF ASHISH is a tragic, yet beautiful story depicting the beliefs in India a century ago. The tragedy lies in their belief that not all people are created equal. The beauty lies in the fact that people are bringing hope to India and more importantly, change. We are truly blessed to live in American. Do we count those blessings? Ashish and his family may learn to count theirs. Do not miss this historical, inspirational novel by Kay Marshall Strom. It will touch your heart.
SUMMARY
Never Doubt That the Unending Love of a Father—or the Pure Faith of a Child—Can Change Lives
"His name is Ashish. His name is blessing. The boy is my blessing."
Virat and Latha named their son Ashish, for he is the light and glory of their world. Yet a simple drink of water changes all their lives forever. For Virat, Latha, and Ashish are Untouchables, members of a caste who must never contaminate the world of the other, higher, castes.
When Ashish mistakenly drinks from the wrong cup, he's badly beaten. Knowing that his son needs a doctor—which takes money—Virat ventures into the dangerous realm of the high caste. He begs Mammen Samuel Varghese, the wealthy landowner and Christian, for money. He receives the loan—along with a life of slavery for himself and his family.
But Mammen Samuel does not understand the strength of a father's love, the power of a young British nurse who could not forget a boy named Blessing—or the faith of a child.
---
What do you think about this review?
Comments
1 comment posted.
Re: A tragic, yet inspirational story of hope for a nation.

Thank you for this review of my book. I love the way fiction intertwines with life, and allows us to see it in a new way. Thought you might be interested to know that the impetus for writing this trilogy (this is book 1) was the passioned request of a Dalit (Indian "Untouchable")activist's plea to let people in the West know of their plight. I will make my 8th trip to India this winter for a book debut.
(Kay Strom 9:31am July 4, 2011)
Registered users may leave comments.
Log in or register now!