"If you long to see Machu Picchu...I highly recommend sharing the adventure."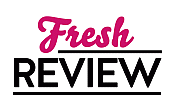 Reviewed by Maria Munoz
Posted June 22, 2011

Non-Fiction | Non-Fiction History
Mark Adams was happy with his life as a family man and adventure magazine editor... until he wasn't. Tired of reading about other people's adventures, he sets out on one of his own. He quits his job and heads to Peru to retrace the steps of Hiram Bingham, the man who introduced Machu Picchu and the wonders of ancient Inca to the world. With the help of many of people, including John Leivers (explorer and guide) and the Peruvian cooks and muleteers who travel with them, Mark explores Machu Picchu and the lesser known Incan ruins primarily by foot. In the process, he comes to a new appreciation of himself, Bingham, Peru, the Inca, and what it means to be a traveler (rather than a tourist).
I have a personal fondness for the ancient cultures of Latin America, and the mysteries they left behind. I have had the pleasure of traveling through parts of Mexico, but have never been to Peru. So, I'm a little jealous of Mark Adams but appreciate the opportunity to live vicariously through him. TURN RIGHT AT MACHU PICCHU provides a historical account of three separate but related eventsó Peru following the Spanish invasion, the life and adventures of Hiram Bingham, and Adams' exploration of Peru. Adams shifts smoothly between time periods, with each section providing new insights that help understand the events that follow. His deep appreciation of the Inca and Bingham's discovery shines through but is balanced by recognition of a number of political, ethical, and financial realities.
At times, I found the narrative to be a little too chronological which tempered some of the adventurous spirit of the story. That said, Adams' retelling of his research and experiences made me want to book the next flight to Peru to walk the Inca Trail and marvel at these man-made and mysterious wonders. My advance readers copy did not include the maps and photos which I believe are in the book. I suspect they will add a great deal to the reading experience. The maps and photos is found on-line helped me to better visualize the locations he was describing. If you long to see Machu Picchu but can't afford to go or don't want to give up the comforts of home, I highly recommend sharing the adventure in TURN RIGHT AT MACHU PICCHU.
SUMMARY
What happens when an adventure travel expert-who's never actually done anything adventurous-tries to re-create the original expedition to Machu Picchu?
July 24, 1911, was a day for the history books. For on that rainy morning, the young Yale professor Hiram Bingham III climbed into the Andes Mountains of Peru and encountered an ancient city in the clouds: the now famous citadel of Machu Picchu. Nearly a century later, news reports have recast the hero explorer as a villain who smuggled out priceless artifacts and stole credit for finding one of the world's greatest archaeological sites.
Mark Adams has spent his career editing adventure and travel magazines, so his plan to investigate the allegations against Bingham by retracing the explorer's perilous path to Machu Picchu isn't completely far- fetched, even if it does require him to sleep in a tent for the first time. With a crusty, antisocial Australian survivalist and several Quechua-speaking, coca-chewing mule tenders as his guides, Adams takes readers through some of the most gorgeous and historic landscapes in Peru, from the ancient Inca capital of Cusco to the enigmatic ruins of Vitcos and Vilcabamba.
Along the way he finds a still-undiscovered country populated with brilliant and eccentric characters, as well as an answer to the question that has nagged scientists since Hiram Bingham's time: Just what was Machu Picchu?
---
What do you think about this review?
Comments
1 comment posted.
Re: If you long to see Machu Picchu...I highly recommend sharing the adventure.

For years Machu Picchu has been on my bucket list; indeed, long before I heard of such a thing. Unfortunately, I don't know if I'm even capable of attempting such a trip since my body doesn't like doing anything the least strenuous. Thus my only way of still experiencing this marvelous site will be by reading this book. But then, I'm used to being an armchair traveler. My motto: If you can't do, read about it. I'm sure I could do a lot worse.
(Sigrun Schulz 3:55am September 4, 2011)
Registered users may leave comments.
Log in or register now!