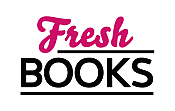 Summer Reads are HOT in July!
"Dark, explicit, lush, haunting, violent---these vampires don't sparkle; they sizzle!"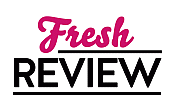 Reviewed by Vicky Gilpin
Posted June 15, 2011

Gay / Lesbian Paranormal | Paranormal
For readers who want their vampires domesticated, redeemed by the love of a good woman, or engaging in playful-but- clean romps under pressed sheets---please turn around and return to the YA section, for here there be monsters.
Although Xavier, a former fat and blind slob who failed miserably at trying to cheat his company, is the often sympathetic narrative protagonist of the work, the unapologetic monstrous natures of Xavier's captor/lover, Marcus, and Marcus's sire, Claudius, fascinate by leaving nothing to the imagination. After he is given the choice to stay Marcus's sexual plaything or become a vampire, Xavier's introduction into his new life is just as tumultuous as when he was ripped from his old one: Xavier is the genetic Lord Emperor, a Von Drachenfeld.
Even more interesting is what Derekica Snake does with conventions of vampire literature. She turns the reaction of vampires to blood on its head and provides an interesting rationale for the sexuality literary blood- drinkers often possess. In addition, Marcus embodies the traditional vampiric repulsion/attraction depicted in Dracula and "Carmilla" all the way through to many modern interpretations. Hired to assassinate Xavier, Marcus chooses to become Xavier's captor. Although Marcus's backstory does explain his motivations, he is often vicious, cruel, and violent. However, through the year of his captivity, Xavier has been trained to respond to Marcus's violent passions.
At first, this Yaoi-style vampire novel might turn off some readers, particularly as Xavier remembers his year under Marcus's control and his fears of Stockholm syndrome; the work doesn't hide from Xavier's experiences but demonstrates Xavier's exploration of his identity. However, much of the work resonates with themes about relationships, friendships, and responsibilities to oneself, one's family, and one's lover, particularly in regard to letting others have the freedom they need to gain their own power.
Despite the sugary title, CAKE isn't for those who prefer their romances in tea-shops or bakeries or near sweetly dozing cats (though there is a cat...). CAKE is bright, descriptive, violent, and intense. Therefore, this work is for mature audiences who will eagerly await the next Vampire Nation work: Cinder.
Learn more about Cake
SUMMARY
To be loved by a vampire... I've been called many names in my day. Most of them weren't flattering but they were true. I was a right unholy bastard. Eighteen months ago, I was a fat, nasty, legally blind, computer programmer who decided to try his chubby hand at industrial espionage. I wasn't good at it. I caught the attention of a Vampire Assassin, Marcus. He was just supposed to kill me; but he wanted me instead. I became his toy for a year. During which time he reshaped my body; fixed my vision and broke me psychologically into three pieces. On the anniversary of my kidnapping, he gave me the choice to become an equal or remain a toy. Little did we know that he would never be my equal. It turns out that I was the last of the lost Blue Bloodline of the Royal House. A genetic hybrid hidden within the human race -- Xavier Von Drachenfeld, Lord Emperor of the Vampire Nation. Then we start to find out why there are no Blue bloods left in the Vampire world.
---
What do you think about this review?
Comments
No comments posted.

Registered users may leave comments.
Log in or register now!