"A popular paramour with a secret and a dangerous Lord with a past."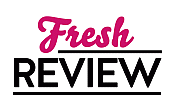 Reviewed by Mandy Burns
Posted June 13, 2011

Erotica Paranormal | Paranormal Historical | Romance Paranormal
Vivienne Dare is desperate to help her daughter, Sarah, heal from the illness ailing her but the only way she can afford the medicine is to become the mistress of the men selected by the chemist creating the medicine. Vivienne has no idea what becomes of the men after she seduces them and leaves, and to be honest Vivienne doesn't rightly care. To Vivienne's dismay, her circumstances become more complicated when her next victim, Lord Blackmoor, heroically saves Vivienne from a certain fate and offers her protection and relief. Vivienne is not sure what to think of Lord Blackmoor's interest in her situation or why he is willing to help her. As long as he keeps his promise to help keep her daughter alive, Vivienne will agree to anything.
Lord Blackmoor is a vampire living with a curse given to him by his creator for taking part in the death of his wife 10 years ago. If Lord Blackmoor has carnal relations with the same woman twice, he will become a demon capable of destroying the world. So far, he has had no problem avoiding the curse, especially since the last demonstration he was forced to participate in; that is until he meets the delectable Vivienne Dare. Vivienne stirs Lord Blackmoor's blood like no other woman he has ever met; her secrets are intriguing since she shows no malice for what he suspects her to be or any idea of what she is really capable of. Lord Blackmoor is determined to help both Vivienne and her daughter regardless of the cost to himself.
BLOOD WICKED is book #4 in Sharon Page's Blood Series. Page has a unique and creative way to the world of Vampires and Demons. A very refreshing change and good read.
SUMMARY
DANGEROUS PLEASURE
Vivienne knows the dark secrets of London's desires. She fulfills them, twisting men's lust for her into the power and status of a courtesan. But she understands little about her own pleasure and the mysteries it commands. Until, that is, she meets Heath, a vampire capable of giving her profound ecstasy-but sworn to let her taste its release only once . . .
Heath's cravings for Vivienne sharpen into sweet torture as he guides her through erotic lessons, watching her abandon herself to ever-higher peaks of pleasure. As temptation melts away the bonds of his control, how long can either hope to survive?
---
What do you think about this review?
Comments
No comments posted.

Registered users may leave comments.
Log in or register now!