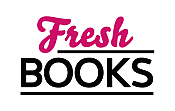 Summer Reads are HOT in July!
"A modern-day take on Faust exploring limits on the response to temptation in the face of great need"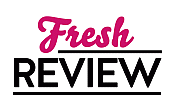 Reviewed by Patricia Woodside
Posted May 29, 2011

Inspirational | Multicultural Inspirational
Adam and Evia Langston had everything they ever wanted. They were in love, they had three wonderful children, and they'd worked hard and prospered financially such that they lived in a large home in a tony suburb, drove nice cars, wore designer clothes and enjoyed all the perks of their lucrative jobs. But Adam has lost his job, and the life they've been living now exists in dreams and empty wishes. Just as their life begins to crumble under the weight of financial pressures, Adam and Evia receive an offer valued at five million dollars which could be the answer to their prayers...if they are willing to meet its seemingly untenable terms.
A masterful storyteller, Victoria Christopher Murray weaves a tale that will ring just a little too true for many. Adam and Evia were living well. They did all the right things, even saving money for a rainy day. But when one rainy day leads to another and another, their savings dry up and the couple is faced a home mortgage bigger than they can handle, overdue bills, unpaid private school tuition and nursing home payments, family members with their hands out...financial scenarios all too common in today's recessionary environment.
How many people wish someone would drop five million dollars on them? Just what would they be willing to do to get that money? This is the pivotal question that Murray uses to explore spiritual truths about temptation, trusting God and most of all, the objectives of the Devourer, as described in many passages of the Bible but particularly John 10:10 and 1 Peter 5:8, which refer to the devil as one who seeks to steal, kill, and destroy as he walks about the earth. The story is reminiscent also of the age-old tale of Faust and its many retellings. Whether one subscribes to the Christian tenets or simply views it as a morality tale, THE DEAL, THE DANCE, AND THE DEVIL is a fast-paced page turner that will keep the reader guessing and wondering just how Adam and Evia could consider the deal, and then, after Murray twists the screws so tightly that they are nailed to a cross of their own, the reader will wonder how could they not.
THE DEAL, THE DANCE, AND THE DEVIL will leave many readers feeling unsettled and thinking of their own circumstances and just how much, or little, it would take for them to enter into their own devilish deal.
SUMMARY
High school sweethearts Evia and Adam loved each other for a long time. Falling for each other quickly and at a young age, they both vowed to make a faith-based life together that is very different from the deprived state they lived in as children. But when Adam loses his job in the wake of the recession, the Langstons find themselves relying solely on Evia's job as an executive assistant for income. With bills heavily outweighing Evia's salary and a dwindling savings account, they find themselves quickly drowning in financial troubles and unable to support their family of five.
Evia and Adam have no idea what to do, until Evia's boss Shay Shaunte makes a proposition that sends the Langstons world spinning out of control. Shay Shaunte, the owner of a multi-million dollar hair care enterprise is about to turn fifty. There's one thing Shay Shaunte wants for her birthday and only Evia can give it to her. Money is no object when she makes Evia a proposition that at first seems easy to refuse. But will temptation be too much to resist. Will the Langstons choose their love of money over their love of God? Just how far will they go to save their family?
---
What do you think about this review?
Comments
No comments posted.

Registered users may leave comments.
Log in or register now!