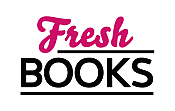 Summer Reads are HOT in July!
"Novel filled with community, family and romance with a dash of history makes for delicious tale"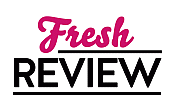 Reviewed by Patricia Woodside
Posted May 29, 2011

Multicultural African-American | Women's Fiction Contemporary | Romance
Lily Fontaine and Trent July are getting married. If they have anything to say about it, their wedding will be a low- key affair, even with the entire town of Henry Adams invited. But if Bernardine Brown, the town's benefactor, has her say, Lily and Trent will have the wedding of the century. As Lily in particular struggles to have the wedding she dreams of without offending her boss and friend, other issues arise to threaten their plans. Will Lily and Trent make it to the altar, and if they do, will it be an nondescript altar or one resembling the Taj Mahal?
Henry Adams continues to be the kind of place that seems as though it would be a hoot to reside in. Not everything in Henry Adams is perfect, as a number of its residents would attest to, but what the town has in spades is priceless: an unshakable sense of community bigger than any individual or family.
Each Blessings novel adds a dimension to the question, "What constitutes family?" From the beginning, adoption has been an issue on the forefront in Henry Adams. But in SOMETHING OLD, SOMETHING NEW, Jenkins takes on other aspects of today's families, like the blending of families into a single unit, the aftermath of families that dissolve, and the coming together of disparate branches of a family. What makes the novel so enjoyable is that the story centers around a positive family and community event, the impending nuptials of Lily and Trent.
As much as I like Bernadine and all that she means to Henry Adams, I found her well-intentioned desire to give Lily a blowout bash with all the trimmings a bit annoying. Seemed to me Bernardine would understand and respect Lily's desire for a smaller, less pretentious affair. But I guess it was just Bernardine being Bernardine, wishing to shower blessings upon those who are dear to her heart.
Putting that aside, I continue to enjoy the Blessings series and all its quirky characters and nuanced relationships. I loved the ying and yang between the branches of the July family, and also how readily Trent and his father Malcolm, along with other residents of the town, open their arms to those in need. The absolute best thing about this series, however, is what makes a Beverly Jenkins' novel unique. Readers are guaranteed a history lesson delivered within the context of the story and its characters. Jenkins blends history with fiction so well, it's sometimes difficult to tell which category a particularly interesting tidbit falls into. Either way, her stories are delicious and always leave behind both feelings of satisfaction and want...for her next novel.
SUMMARY
All they want is a nice, simple wedding, but their well-meaning neighbors are turning the no-fuss affair into the event of the decade. Bernadine, the town's fairy godmother, wants Lily to have a storybook wedding fit for a princess, and Lily's nine-year-old foster son is campaigning to be town preacher so he can officiate at the ceremony. Trouble multiplies when Trent is called on to help a new family move to town, not to mention Lily and Trent's task of blending their families together.
With the bustle of the tight-knit, and often tightly wound, friends and family pushing them to the breaking point, the couple begins to wish they'd eloped. But, as they'll soon be reminded, happiness in Henry Adams is meant to be shared.
---
What do you think about this review?
Comments
No comments posted.

Registered users may leave comments.
Log in or register now!