"An intriguing introduction to a group of highly skilled sisters searching for their father's killer"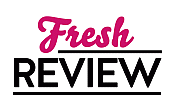 Reviewed by Patricia Woodside
Posted May 20, 2011

Romance Suspense | Multicultural African-American
Savannah Blake discovers her father's body, catapulting her into a mission to find her father's killer. Her sisters, Montana and Asia, are less obsessed and more inclined to move on. Savannah is bound and determined, even if she has to go it alone. But Savannah finds herself anything but alone when Troy Bridges, owner of a private security firm and a former colleague of her father's, shows up to offer his help and protection. Given a personal past between them that ended on a sour note, Savannah doesn't trust him, until she begins to wonder whether he's the only person she can trust.
Shelia Goss is a storyteller. The reader is taken on a ride with twists and turns and many blind curves. I enjoyed the development of the romance between Savannah and Troy, and the suspenseful search for Major Blake's killer. Although overall SAVANNAH's CURSE is a good story, I didn't enjoy reading it quite as much as I had hoped. I found the dialogue, whether a character spoke in slang or didn't, to be inconsistent, which served to jar me out of the story at times. Then, there were a few pivotal story incidents that I simply didn't buy, such as when a character was described as one type of person but then agreed to do something completely against character without hesitation and without explanation.
Putting these things aside, SAVANNAH'S CURSE is an intriguing read. It hosts an unusual cadre of characters, starting with the Blake sisters, and I can easily see how a series might arise from this novel. Each sister brought flavor to the story in her own right, not to mention the unique, security-oriented skills they each possess which together make them a formidable team. Montana and Asia are deserving of their own stories.
SUMMARY
Straight-laced Savannah Blake\\\'s world is turned upside down when she finds her dad, Major Blake, shot on his lawn. Before he dies, he gives her a few clues to the identity of his killer. His dying request is \\\"Protect your sisters.\\\" Montana and Asia are the only family Savannah has left, and she will fight to the end to save them. The pain of losing their father has Savannah obsessed with finding his killer.
Troy Bridges, who owns his own private security firm in Dallas, enters into Savannahís life like a thief in the night. Savannah fears someone from \\\"The Agency,Ē a secret government security operation where her father once worked, is behind his untimely death. Due to their rocky history, she doesnít trust Troy, but she enlists his help because of his inside knowledge of The Agency.
Savannah\\\'s getting too close to unraveling the mystery, so the killer orchestrates several break-ins to scare her off. It only makes Savannah and her sisters more determined.
The chemistry between Savannah and Troy is thick and only intensifies as the stakes get higher. Savannah and Troy have no time to deal with their unresolved feelings as they find themselves in one terrifying situation after another.
Savannah\\\'s Curse will take you on a roller-coaster ride of suspense as Savannah channels her grief into locating her father\\\'s murderer.
---
What do you think about this review?
Comments
No comments posted.

Registered users may leave comments.
Log in or register now!