"Passion and Power...Historical Romance at its best!"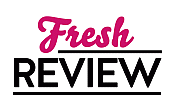 Reviewed by Mandy Burns
Posted April 24, 2011

Sir Rand Montague takes his allegiance to King Edward I seriously; never wanting to say nay on any tasks given to him until King Edward I orders Rand to escort Rosalyn Harcourt to her future husband, Sir Golan. Resigned to fulfill his duty and ignore his desire for Rosalyn, Rand attempts to complete the task set before him by his King. Rand remembers a fateful night years ago when Rand held the beautiful Rosalyn in his arms, giving in to the heat and endless passion they stir up. Rand must put aside his feelings and deliver Rosalyn to another man's arms. All plans change as Sir Golan takes advantage of his future bride, putting Rosalyn in a dangerous situation and bringing out Rand's protective nature for the woman he is determined not to love. To keep Rosalyn from Sir Golan's clutches, Rand proposes that Rosalyn marry Rand in name only which satisfies both Rand's and Rosalyn future plans. Fortunately, fate has other ideas.
Rosalyn Harcourt made a promise to herself after the death of her first husband to never marry again. To Rosalyn's dismay, King Edward I demands Rosalyn's presence at court before she can make a vow to the church to secure her future without a husband. King Edward I is rewarding one of his knights, Sir Golan, with Rosalyn's hand in marriage and the promise of all the land that comes with her, sealing Rosalyn's fate once again. Sir Golan decides to take advantage of his future bride by sampling what will be rightfully his, only to find Sir Rand's fist in his face and knowledge of a secret betrothal between Sir Rand and Rosalyn. Rosalyn's decision to accept Rand's proposition comes easily, especially since Rosalyn will do anything to protect what is hers. Rosalyn's determination to deny the attraction between herself and Rand will keep the promise she made herself all the while protecting her heart and her son.
VOW OF DECEPTION is the sequel to Vow of Seduction by Angela Johnson. Johnson brings life to her historical characters as they practically jump off the page with passion, drama, and danger a plenty. This is historical romance at its best!
SUMMARY
Your first allegiance is to your heart . . .
As a knight, Sir Rand Montague's allegiance is to King Edward I. But when the king orders Rand to escort Rosalyn Harcourt to court in order to wed her off to Sir Golan-a crass knight Rand abhors-he's torn between duty and desire. For Rand has never forgotten the woman he spent one incredible night of passion with . . .
After suffering abuse at the hands of her deceased husband, Rose wishes to never wed again. But when Rand rescues her after Sir Golan attempts to compromise her, she agrees to marry Rand in name only. However, sharing such close quarters with Rand brings back memories of their torrid rendezvous-and tempts Rose to give in to an all-consuming desire . . .
---
What do you think about this review?
Comments
No comments posted.

Registered users may leave comments.
Log in or register now!