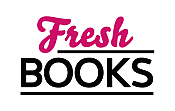 Sweet Romance + Thrilling Intrigue = February Best Reads
"Highly sexual plot and exciting locale."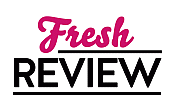 Reviewed by Tammie Ard
Posted October 20, 2005

Romance Erotica Sensual | Romance Historical
Shi Po has dedicated her life to being a Tigress. After her last child, she began to deny her husband, Kui Yu, and practiced her faith regularly. Finally deciding that it's time to become immortal and take her own life, she expects to just have it done. However, Kui Yu doesn't agree and does all he can to convince her that her place is with him and the children. In most ways, Shi Po is obedient. But when it comes to her Tigress faith, she's sure Kui Yu doesn't understand.
When Gen. Kang brings them in for questioning regarding his missing son, Shi Po is not treated with respect. Kui Yu fights for her and loses the battle. Being sent to the same cell, and knowing that the guards are listening, Kui Yu and Shi Po begin to have two conversations, one with words regarding their marriage, the other with words written on each other by touch. Kui Yu tries to make Shi Po stay with him out of love, but she explains to him that if she loves, she has to stay on earth, and heaven is where she wants to be.
After many confessions and a lot of understanding, Shi Po finally tells Kui Yu that she loves him. However, it may be too late. Gen. Kang has decided to force Shi Po into being his concubine. Once again, Shi Po and Kui Yu must fight to save their lives and their love.
DESPERATE TIGRESS, the third book in Lee's Tigress trilogy (including WHITE TIGRESS and HUNGRY TIGRESS), has an exciting, sexual storyline and the characters are believable to their place and time. This is a great story, and I'm sure it's even better for someone who understands China and the customs.
SUMMARY
ON PLEASURE'S PATH
The final step was release.
Shi Po had devoted her life to the Taoist ideal: enlightenment through ecstasy, through rigid control of the body and mind. The kiss, the caress, the bite, the scratch—these were the stairs to Immortality. Up, up, up one would climb, through yin rain and yang fire until… But Heaven had been denied her. Two barbarians, white women, had been granted everything; Joanna Crane and Lydia Smith had found Immortality. Shi Po, 19th-century Shanghai's most famous teacher and abbess, its greatest Tigress, had not.
And so it was time to die.
Only one man stood in her way: Tan Kui Yu. His fingers, his lips, his dragon. He swore he and Shi Po would attain Heaven even if he had to pleasure her every day—and night—for the rest of their lives. He had other ideas as well; things that had never occurred to the woman who had done it all. Perhaps, he said, it was not just about making love, but about feeling it.
---
What do you think about this review?
Comments
No comments posted.

Registered users may leave comments.
Log in or register now!