"It's not nice to hang a woman! Unpredictable romance with both warm and dastardly characters."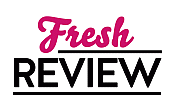 Reviewed by Patricia Woodside
Posted April 8, 2011

Rancher and deputy marshal John Timmons saves Bert from a hanging. He figures the boy can work off his debt. Only Bert turns out to be Ember, a young woman with secrets. As much as he wants to be rid of Ember, John finds himself also drawn to her. When cattle start disappearing from the area, John is sure Bert knows more than she's telling, even if she's not the cattle rustler. He despises the trouble she's brought on him and his family, but he wants to protect her...and maybe more.
THE FIRE IN EMBER is not so much a sequel as it is another book in the series featuring the Timmons' family, a series that began with 2010's A Woman Called Sage. In this second book, DiAnn Mills again showcases her superior storytelling ability, weaving an unpredictable plot with warm, appealing and, in some cases, dastardly characters.
In both books, women find themselves in unusual situations, situations which propel them to learn to trust others and to develop a meaningful, lasting faith. Ember's never been to a church before staying with the Timmons family where she experiences both a structured assembly and at home worship. Through the lives of John's mother and brothers, she discovers what it means to have a loving family and a loving God.
I love that there are still four unmarried Timmons brothers, which means this heartwarming, romantic and entertaining series could go on for some time to come.
SUMMARY
Between one woman's life and one man's heart . . . a fire burns.
Bert believed returning a stolen horse was the right thing for her to do. But she never imagined ranch hands would mistake her as a horse thief, then sentence her to hang. She couldn't tell them the truth. Neither did she want to die.
Deputy John Timmons's middle name is responsibility. He's been caring for his mother and younger brothers on his ranch for five years. He thought he was saving a boy from a hanging—his duty. But when he learns Bert is a girl, a whirlwind of emotions send his heart spinning.
Cattle rustlers have invaded the northern Colorado ranches, leaving murder in their wake. Bert is a suspect, expecially when she refuses to giver her name and what she's running from. John knows she's afraid of something, but what? He sees a sweet spirit, not a woman who's deceiving his family.
How can John arrest her when she's stolen his heart?
Videos
---
What do you think about this review?
Comments
1 comment posted.
Re: It's not nice to hang a woman! Unpredictable romance with both warm and dastardly characters.

Thank you for a great review!
(DiAnn Mills 11:13pm April 8, 2011)
Registered users may leave comments.
Log in or register now!