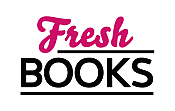 Great new reads in September
"Fabulous Sword and Sorcery Adventure in 8th Century Baghdad"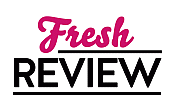 Reviewed by Katherine Petersen
Posted April 8, 2011

Howard Andrew Jones, until now best known as the editor of Black Gate, a magazine dedicated to sword and sorcery tales, has written his debut novel, a rollicking adventure that takes place in 8th century Baghdad. During a trip to the marketplace to distract Jaffar from the death of his beloved parrot, an unusual encounter results in the death of a stranger and a jeweled tablet for the scholar Dabir to research. It turns out the tablet is a doorpull that, along with magic, will open the way to the ancient city of Ubar, a sort of Atlantis of the desert. The adventure really begins when the doorpull is stolen from Jaffar's house and Asim, the captain of his guard, and Dabir set out to retrieve it, a trip with danger at every step including undead creatures brought to life, magical fire, and sword battles.
Howard Andrew Jones has created a masterpiece of entertainment in this journey back in time. Jones's writing style makes one feel as if they're listening to someone with incredible narrative talent telling a story as Asim and Dabir go from hurdle to hurdle, barely making it out alive from some. In Jones's hands, the characters come to vivid life, including the evil wizard, and it's easy to feel as if you've been transported back to early Baghdad as well. The dialogue, and especially the interplay between Asim & Dabir, rings true and speaks to a closeness only seen in strong teams like Sherlock Holmes and Watson. Jones incorporates forbidden romance and other intrigues in this tale and as with all good storytellers, slowly builds up the suspense. Once you get to a certain point, you'll just have to finish this one as there's no setting it down. I've heard rumors that there is a sequel to come, and I hope they're true. For fans of sword and sorcery adventure, this is a don't miss.
SUMMARY
A thrilling, inventive cross between One Thousand and One Nights and Sherlock Holmes In 8th century Baghdad, a stranger pleads with the vizier to safeguard the bejeweled tablet he carries, but he is murdered before he can explain.
Charged with solving the puzzle, the scholar Dabir soon realizes that the tablet may unlock secrets hidden within the lost city of Ubar, the Atlantis of the sands. When the tablet is stolen from his care, Dabir and Captain Asim are sent after it, and into a life and death chase through the ancient Middle East. Stopping the thieves—a cunning Greek spy and a fire wizard of the Magi—requires a desperate journey into the desert, but first Dabir and Asim must find the lost ruins of Ubar and contend with a mythic, sorcerous being that has traded wisdom for the souls of men since the dawn of time.
Debut author Howard Jones breathes new life into the glittering tradition of sword- and-sorcery, combining the masterful fantasy of Robert E. Howard with the high-speed action of Bernard Cornwell.
Excerpt
1

The parrot lay on the floor of his cage, one claw thrust stiffly toward the tiny wooden swing suspended above him. The black olive clenched in his beak was the definitive sign that Pago was a corpse, for while he had fooled us all by playing dead in the past, he had never failed to consume an olive. To be sure, I nudged the cage. It shook, the swing wobbled, and the bird slid minutely but did not move a single feather of his own accord.

"He is dead," Jaffar said simply behind me; simply, but with the weight of the universe hung upon the final word.

I turned to my master, who sat with his back to me upon the stone bench of his courtyard. The second-story balcony, from which the cage hung, draped Jaffar in shadow. Beyond him, sunlight played in the rippling water that danced from a fountain. Flowers blossomed upon the courtyard plants and wild birds warbled gaily. Another parrot, in a cage upon the far wall, even called out that it was time for a treat, as he was wont to do. But my master paid no heed to any of this.

I stepped into the sunlight so that I might face him. Upon another bench, nearby, the poet Hamil sat with stylus and paper. There was no love in the look he bestowed me, and he returned to his scribblings with the air of a showman.

"Master," I said, "I am sorry. I, too, was fond of Pago."

"Who could not be?" Jaffar asked wearily. He was but a few years younger than my twenty-five, but due to time indoors looked younger still, no matter his full beard. His face was wan, from a winter illness that had also shed some of his plumpness.

"He was the brightest bird here," Jaffar continued in that same miserable tone.

"Brighter than many in your employ," Hamil said without looking up.

"Too true," Jaffar agreed.

"Is there some way that I can help, Master?" I was the captain of Jaffar's guard and sometimes his confidant; the matter of bird death, however, was outside the field of my knowledge, and I did not understand why he had summoned me. It is true that I had found Pago entertaining, for in addition to playing dead, he could mimic the master and his chief eunuch, and even sometimes answered the call to prayer by bowing thrice. He did this only when it pleased him to do so, which, as my nephew Mahmoud once noted, was far too much like many men he knew. Also Pago had once perched upon the poet's chest when Hamil had passed out from consuming the fruit of the grape, and pinched his long thin nose heartily. That had pleased me so that I brought Pago the choicest of olives whenever I knew I would pass by his cage.

"Do you suspect he has been killed?" Jaffar asked.
---
What do you think about this review?
Comments
No comments posted.

Registered users may leave comments.
Log in or register now!