"Sparkling with wit and wanton, wicked schemes!"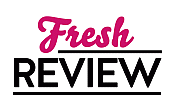 Reviewed by Audrey Lawrence
Posted April 3, 2011

Like a Siamese cat with its interest piqued, the utterly rich, bored and wanton Duke of Castleford was determined to find out more about this lovely creature he found living as a tenant in one of four small properties that the Duke of Becksbridge, a recently deceased distant relative, had unexpectedly left him. Already perplexed by why he got the inheritance at all, Tristan held to his theory that there must have been some hanky panky going on and he was going to find out if she was the old Duke's mistress.
Surprised by the independent beauty he found, as well as the lovely flowers blooming in the lush gardens, Tristan enjoyed flirting and toying with Daphne Joyes. Desperate to cling to her home and her land, Daphne tried to be as prim and puritan as she could to put a stop to his attempted seduction and have him go on his merry way.
But, her rejection only inflamed his spark of interest and his curiosity as to what secrets she was hiding as well as what game his uncle had played in his will. Despite her fears, Daphne had to follow his outrageous plan, but she was going to set up some rules of her own. Could she succeed in keeping him from learning about her past and the secrets of the residents of the other three properties? Regardless of the unrest in the north and the needs of her business, Daphne had to devise her own scheme to get away from Tristan while handling the unsettling attentions from Latham, the new Duke of Becksbridge. Could she pull it off?
As the final book in Madeline Hunter's The Rarest Blooms regency romance series, this one is a sparkling gem! While linking in the characters from the previous books, the storyline reads well on its own as the action and attraction sizzles between these two strong characters as they fence with each other. With strong undercurrents that are both comic and dark, DANGEROUS IN DIAMONDS will keep you dazzled with reading pleasure!
SUMMARY
Outrageously wealthy, the Duke of Castleford has little incentive to curb his profligate ways-gaming and whoring with equal abandon and enjoying his hedonistic lifestyle to the fullest. When a behest adds a small property to his vast holdings, one that houses a modest flower business known as The Rarest Blooms, Castleford sees little to interest him...until he lays eyes on its owner. Daphne Joyes is coolly mysterious, exquisitely beautiful, and utterly scathing toward a man of Castleford's stamp-in short, an object worthy of his most calculated seduction.
Daphne has no reason to entertain Castleford's outrageous advances, and every reason to keep him as far away as possible from her eclectic household. Not only has she been sheltering young ladies who have been victims of misfortune, but she has her own closely guarded secrets. Then Daphne makes a discovery that changes everything. She and Castleford have one thing in common: a profound hatred for the Duke of Becksbridge, who just happens to be Castleford's relative.
Never before were two people less likely to form an alliance-or to fall in love...
Excerpt
He rested his hips against a worktable and looked at her. The lantern seemed far away suddenly. More moonlight veiled him than the illumination from that one distant candle.

"You speak as though that teacher is no longer here. Nor is Lady Hawkeswell nor Lady Sebastian. I believe that Mrs. Albrighton also once lived here."

"I am surprised that you absorbed such small details about lives so removed from your own."

"I remember everything when I choose to." He cocked his head and regarded her. "How many have come and gone while you remained?"

"A few more, before the ones you know about." The question induced nostalgia and, deep inside her, a tiny, cringing, recurrent fear that the day would come when there were no longer any transient sisters seeking sanctuary in her home, and she would be all alone.

"You must envy them at times," he said. "Envy their return to the world and the families they are building."

His words pierced her heart, and she could not deny their truth. Then, for the second time today, her temper spiked abruptly.

How dare he be so rude. Fending off a seduction would be preferable to these intrusive queries.

"I am happy for them." She heard her voice sound crisp with her annoyance. "They are my friends still, and as close to my heart as sisters."

"I did not say you were not happy for them. I merely observed that—"

"I know what you said. And what you implied. I am not some sad little woman pining on a shelf, dreaming about parties and morning calls, Lord Castleford. As for marriage, I am mature enough to know that there are so few men worthy of the effort that I am relieved such a future is out of the question."

He just looked at her for a long moment. Then she saw those mischievous lights appear in the dark of his eyes. "I fear that I have distressed you again."

"Not at all."

"You appear in high color once more."

"Oh, tosh. You can't even see my color in this vague light."

"I can hear it, however." Suddenly he pushed away from the table and was standing right in front of her. To her shock he placed his palm against her cheek. "And I can feel it."

He astonished her, stunned her not only with his boldness but also with the sensation of that hand against her face. Its skin felt as perfect as it had looked. Like warm velvet.

He moved closer, until his face hovered right above hers. "Perhaps it is not distress at all but only more extreme surprise. You are dazzling when in this state. Strong emotion becomes you."

It did not become her. It confused her. It weakened her. It left her gaping at a handsome man taking inexcusable liberties, when she should better remain calm enough to put him in his place.

She groped for her self-possession, but it kept sliding out of grasp. He was deliberately mesmerizing her. Absorbing her.

A series of furious denials and insults filled her head but refused to find her voice. You are no gentleman, sir.—I am not one of your bawdy doves.—Unhand me, you scoundrel. She could actually feel the heat of his body with him standing this closely. His hand on her cheek lured scandalous reactions out of her. Tingles and shivers and delicious, sly excitements. You are too bold.— How dare you be so familiar.—This insult is not to be borne. The man was a devil, and she needed to collect herself and—

"How long has it been, Mrs. Joyes? Since a man kissed you anywhere, even on the mouth?"

Anywhere?

His breath flowed softly over her lips, making her head spin and her blood race. "A good number of years, I think. What a sinful waste." His presence wrapped her, then his arms did too.

A kiss, careful but confident. She resisted the impulse to close her eyes and float away on the intimacy, but she was tempted far more than she ever expected to be. Within her shock she struggled to hold back the dreamy tide of pleasure that threatened to inundate her and drown her very sense of herself.

But, oh, it was too sweet, and so poignant that she wanted to weep. The warmth wrenched her heart. A part of her long denied, long buried and ignored, ached to break free and sing. She was a girl again within that embrace, and painfully alive.

You are nothing but a plaything to him. You of all women know that is true. The thought finally found its voice in her mind, after trying too long. She saw what was happening as if looking in through the nearby glass panes of the greenhouse wall.

She had responded to that kiss, and it had become two kisses, then many, each more dominating and hot. She was now pliant and accepting in his embrace, and he held her tighter against his body. His hands moved, tempting her with scandalous caresses that smoothed firmly over her hips and side, her back, and now, dear heavens, her thighs.

She heard her own sighs and gasps as tantalizing sensations cascaded through her, each more powerful. She noted how his caresses rose higher now, close to her breasts, and how her nipples tingled, waiting for the touch that would obliterate the last of her reserve.

She saw herself falling fast, like the pathetic, lonely widow he thought her to be.

You must end this at once, or he will ignore your attempts to do so later. The warning screamed in her head, an ugly truth and an unwelcome reminder of all the devastating vulnerabilities a woman faced in the world.

Stopping it was hard. As hard as he probably knew it would be once she allowed the first liberty. Harder than she believed possible, considering she hardly knew him and did not need the costs of such passion explained.

Somehow, she found the strength and forced her body to stiffen, then her mouth to as well.

He noticed at once. He stopped the kiss. She knew not all men would under the circumstances. She refused to meet his eyes in the long, searching gaze he gave her. Then his arms fell away. He stepped back.

In the taut silence that followed, she pieced together some composure. She could hardly upbraid him for insulting her. Considering how she had behaved, that would be comical. She would not give him the satisfaction of watching her run away like a frightened mouse, though.

She turned away and pointed airily to the far wall of the greenhouse. "Allow me to show you the grapevine we grow here, Lord Castleford. It always amazes visitors to find one flourishing inside. We are very proud of it."

She spoke nonstop as they strolled toward the passage that connected the greenhouse to the back sitting room. She explained the grapevine and encouraged him to admire a huge pot of camellias. He paced silently, a tall, dark presence exuding sensual danger.

She trusted he would take his leave gracefully, and they would pretend the kisses had never happened. He did not. Instead he subjected her to a gaze that ignored all social niceties. It was the gaze of a man debating his options and the strength of her will.

Heaven help her, he managed to revive some of those sensations in her while he looked too deeply into her eyes.

"I may have to devote the next year to seeing you in high color again, Mrs. Joyes."

What an outrageous thing to threaten. Vexed, she curtsied and turned to make good her escape. "Since drunkards are beyond my interest, I expect that my composure is safe for a year of Tuesdays, Your Grace."
---
What do you think about this review?
Comments
No comments posted.

Registered users may leave comments.
Log in or register now!