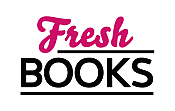 Great new reads in September
"Sixth book in Outlander series leaves the door open for more."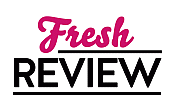 Reviewed by Sue Burke
Posted October 20, 2005

In the sixth installment of her enormously popular Outlander series, Gabaldon takes us back to 1772 and the years just preceding the American Revolution.
On Fraser's Ridge, life is brutal for the early colonists who make the backwoods of North Carolina their home. Yet it's these everyday life and death struggles that serve to intensify their times of peace and joy, making the good times all the sweeter for Jamie and his family.
After a series of violent attacks, the governor asks Jamie to help restore and keep the peace. Through Claire, his time-traveling wife, Jamie already knows the war for independence is only a few short years away and that it's the colonists and not the king who'll be victorious. Jamie is loath to brand himself and his family traitors by declaring for the radicals and must walk a tightrope until he judges the time is right. As always, he'll do what he must to safeguard his family and friends. Another shadow hangs over the Frasers -- a newspaper clipping, dated 1776, reporting the death of Jamie and his family in a cabin fire.
Although it's set against a big backdrop, A BREATH OF SNOW & ASHES is very much a book about family and relationships. The struggle for common ground continues between Claire, a 20th century woman, and her 18th century Highlander husband. But there's never any doubt that they love and are devoted to each other. Gabaldon's careful research has resulted in a series of books that places the reader so firmly in the time period, it would be easy to believe it is Diana Gabaldon and not Claire who's the time- traveler. She paints a picture of life in 1772 so detailed that you'd swear she had experienced it for herself. Although there were supposed to be only six books in the Outlander series, I can't help but think there will be at least one more. The question that's perplexed readers from the very first book, OUTLANDER, still remains unanswered. And although I don't want to spoil the ending, A BREATH OF SNOW & ASHES does leave it open for more books to follow. This book is a strong comeback from THE FIERY CROSS, which left many readers disappointed. Always a gifted writer, Gabaldon will satisfy even her most demanding fans with A BREATH OF SNOW & ASHES.
SUMMARY
The year is 1772, and on the eve of the American Revolution, the long fuse of rebellion has already been lit. Men lie dead in the streets of Boston, and in the backwoods of North Carolina, isolated cabins burn in the forest.
With chaos brewing, the governor calls upon Jamie Fraser to unite the backcountry and safeguard the colony for King and Crown. But from his wife Jamie knows that three years hence the shot heard round the world will be fired, and the result will be independence ó with those loyal to the King either dead or in exile. And there is also the matter of a tiny clipping from The Wilmington Gazette, dated 1776, which reports Jamieís death, along with his kin. For once, he hopes, his time-traveling family may be wrong about the future.
---
What do you think about this review?
Comments
No comments posted.

Registered users may leave comments.
Log in or register now!