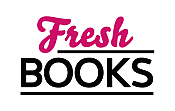 Summer Reads are HOT in July!
"Family saga is an absolute joy to read!"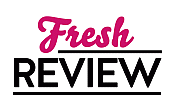 Reviewed by Sharon Galligar Chance
Posted March 28, 2011

At the beginning of the 20th century, three families migrated to found a small town in East Texas- Howbutker (originally pronounced as How-Bout-Cher). The founding families were the Toliver's, who own a large cotton plantation; the Warwick's, who went into the lumber and timber business; and the Dumont's who established a high-end retail business. These three families and their descendants were the driving force behind the lifestyles and livelihoods of their town for decades.
Today, Mary Toliver, the matriarch who brings to mind a modern-day Scarlett O'Hara in her great love of the land, is dying, and she is racing against time to make arrangements and plans for the dispersal and continuation of her legacy. Mary has learned over the years that not even once-in-a-lifetime love could replace her heritage which creates great pain and tragedy in her life. She hopes to prevent these conditions in generations to come, namely the life of her great-niece, Rachel Toliver, the vibrant young beauty who so much resembles her beloved great-aunt in not only love of land, but in affairs of the heart as well.
Mary realizes she must break the pattern and prevent Rachel from making the same mistakes she did, which uncovers the secrets, the hidden love affairs, and the curses of the past. But would those she loves understand her motives? Mary can only hope that an understanding of the past will bring clarity to the future.
In a saga that spans history from World War I to present day, ROSES by Leila Meacham, has been compared to Margaret Mitchell's GONE WITH THE WIND in its expansiveness, its devotion to familial histories, and Southern panache. But this novel stands on its own merits as a work of well- written fiction. Love, heartache, greed, graciousness, and survival -- it's all here in this fascinating tale. Meacham's attention to detail and skillful storytelling makes this novel an absolute joy to savor.
Learn more about Roses
SUMMARY
Spanning the 20th century, the story of Roses takes place in a small East Texas town against the backdrop of the powerful timber and cotton industries, industries controlled by the scions of the town's founding families.
Cotton tycoon Mary Toliver and timber magnate Percy Warwick should have married but unwisely did not, and now must deal with the deceit, secrets, and tragedies of their choice and the loss of what might have been—not just for themselves but for their children, and children's children. With expert, unabashed, big-canvas storytelling, Roses covers a hundred years, three generations of Texans and the explosive combination of passion for work and longing for love.
---
What do you think about this review?
Comments
No comments posted.

Registered users may leave comments.
Log in or register now!