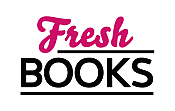 Curl up with a great March read!
"A promising debut novel that will have you laughing out loud."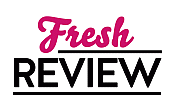 Reviewed by Maria Munoz
Posted March 15, 2011

In TALES FROM MY HARD DRIVE, a promising debut novel by author Megan Karasch, we meet forty-something Melissa, a writer who arrives home unexpectedly only to find her husband doing another woman on the diving board of their pool. Not long after, Melissa leaves divorce papers and a note, and heads off to New York to build a new life free from memories of Brett and reconnect with friends and family.
Living in her friend Wendy's spare room, Melissa struggles to find a job in publishing. Not an easy thing to do, especially as a non-New Yorker. She stumbles into a job writing a column for the New York Beacon on her awkward and sometimes horrifying experiences with internet dating. Things become complicated when she meets Ted at a party; a nice, honest, normal (though poorly-dressed) man who could be the one. Is she ready for a relationship? Will her decision to hide her secret-identity and obligation to continue to date other men come back to haunt her?
TALES FROM MY HARD DRIVE is smart and funny, I laughed aloud many times. It has the cutting wit that fits both the big city setting and a plot that revolves around the very real challenges of dating (internet or otherwise). Told in first person, it has a stream of consciousness feel that works well. I enjoyed reading Melissa's Beacon articles which are used to tell the stories of her dating experiences. I struggled a little because I wasn't sure how much I liked Melissa. I had to keep reminding myself that we all make questionable choices. I was definitely rooting for Ted but I wasn't sure if I wanted him to end-up with Melissa which is not what you want in a romance. It might have helped to know that the story takes place over more than a year, a point not clear until the end. Not knowing the time frame twisted my perspective on Melissa's actions more negatively because at times it felt like she was acting quickly and rashly.
A new author, I look forward to reading more by Megan Karasch. It isn't often that a book makes me laugh out loud.
SUMMARY
"Tales from My Hard Drive" is a romantic comedy that follows Melissa who moves from the suburbs of Los Angeles to New York City after finding her husband doing naked yoga-type maneuvers with another woman. Trying to find her place as a forty-year-old writer in a city run by the young and hip, she takes the best job offered her: that of a paid cyber-dater for The New York Beacon, anonymously dating and callously reviewing the myriad Mr. Wrongs who inhabit the Big Apple. Still brooding over her painful divorce, Melissa makes an art of exploiting her dates with New York's not-so-finest for her increasingly popular Beacon articles. And then she meets the last man she wanted: the extraordinary and charismatic Ted, who just might be everything she's looking for in a companion. But can Melissa's recently broken heart accept him? She starts dating Ted, hiding from him her undercover dating gig, leading to a covert double life—dating in the 2D world for money and in the 3D world for love. Both lives get knocked senseless, however, when she unexpectedly falls for an online date who appears to be Mr. Right. Juggling two men and a secret job that requires her to date even more, Melissa finds herself in a poignant and comedic whirlwind that even she may not be able to write her way out of.
---
What do you think about this review?
Comments
No comments posted.

Registered users may leave comments.
Log in or register now!