"Ms. Allen's books combine reality with fantasy in a whimsical story which will captivate readers."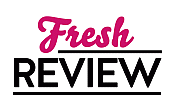 Reviewed by Leanne Davis
Posted February 21, 2011

Emily Benedict grew up with a mother who dedicated her life to doing good. She founded a school for young woman and was known to participate in many good causes. When her mother dies unexpectedly, Emily learns that she has a grandfather in North Carolina. A grandfather she had never heard of before; a man she knows nothing about. Emily comes to North Carolina looking for answers... answers as to why her mother kept her past such a secret and answers about why her mother was so driven to achieve.
Vance Shelby stands 8 feet tall and has an intimidating appearance. He lets Emily into his home but not into his life. His arthritis keeps him on the ground floor of his family home and he seems to have nothing to say to Emily.
As Emily meets people in town, she is stunned to learn that her mother is considered by many to be spiteful and responsible for the death of the son of the most prominent family in town. Win Coffey lets his curiosity get the better of him and seeks Emily out. His family is outraged while the town watches in fascination. The only person who is friendly is Julia.
Another misfit in their small town, Julia has returned to settle her father's affairs. Julia was poorly treated by Emily's mother but she knows how it feels to be ignored by the cool crowd. She makes an effort to befriend Emily; to be a friend.
As Emily searches for the truth about her family, she learns other secrets about the Coffey family. She and Win will become friends as his parents seek to keep them apart.
Ms. Allen has successfully combined small amounts of magic with the intricacies of navigating life in a small town in the Southern US. Her books are interesting and rewarding to read. Her characters are intriguing. Combine them with small doses of magic and you have a winning combination.
SUMMARY
Emily Benedict has come to Mullaby, North Carolina, hoping to solve at least some of the riddles surrounding her motherís life. But the moment Emily enters the house where her mother grew up and meets the grandfather she never knew, she realizes that mysteries arenít solved in Mullaby, theyíre a way of life:
Here are rooms where the wallpaper changes to suit your mood. Unexplained lights skip across the yard at midnight. And a neighbor, Julia Winterson, bakes hope in the form of cakes, not only wishing to satisfy the townís sweet tooth but also dreaming of rekindling the love she fears might be lost forever.
Can a hummingbird cake really bring back a lost love? Is there really a ghost dancing in Emilyís backyard? The answers are never what you expect. But in this town of lovable misfits, the unexpected fits right in.
---
What do you think about this review?
Comments
No comments posted.

Registered users may leave comments.
Log in or register now!