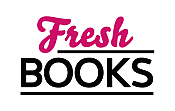 Fall in love with June books!
"A perfect murder stitched together."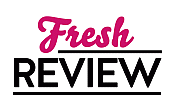 Reviewed by Jennifer Vido
Posted February 4, 2011

In the quaint New England town of Rocky Point, New Hampshire lives the highly successful antiques dealer Josie Prescott. Known for her keen eye, Prescott's Antiques was built on her stellar reputation for being honest and trustworthy. Always on the look-out for the next best thing, she has now expanded her business to include a small boutique simply called Prescott's Vintage Fashions.
As part of the new venture, Josie decides to offer classes to the public about the ins and outs of vintage clothing and accessories. In order to add some pizzazz to her program, she invites renowned collector Riley Jordan as a guest lecturer. Married to a local celebrity chef, Riley's charm as well as her status will surely attract the crowds. Not to mention, Josie's friendship with the woman makes her appearance an extra special event for the business.
As the class gets underway, Josie is surprised to learn that her friend is nowhere to be found. While searching for a pair of heels to use in her presentation, Josie peers under a table only to discover Riley's dead body underneath. Flabbergasted by the discovery, Josie gathers all of her strength to calmly announce to the class the gruesome news. What started out as merely a prudent business venture quickly turns into Josie's undeniably deadly disaster.
DEADLY THREADS is the sixth installment in the highly popular Josie Prescott Antiques Mystery series. With each novel, Cleland consistently delivers a tightly woven plot filled with quirky yet lovable characters, and just the right blend of humor and intrigue. Throughout the story, she teases the reader with interesting tidbits about vintage clothing that expertly move the plot along. Without a doubt, Cleland deserves to be crowned the queen of antiques mysteries.
SUMMARY
Josie Prescott has begun hosting classes at her antiques and appraisals shop, nestled in the cozy little coastal town of Rocky Point, New Hampshire. The next class is on building a great vintage clothing collection. But when guest lecturer Riley Jordan is late, Josie begins class by reaching under a display table for a dazzling pair of Chanel heels. But instead of the heels, she finds Riley, dead. When it looks as if one of Josie's employees may be involved in the murder, she teams up with the local police chief to investigate, one clue, and one fabulous vintage accessory, at a time.
---
What do you think about this review?
Comments
No comments posted.

Registered users may leave comments.
Log in or register now!