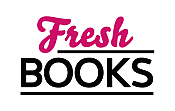 Summer Reads are HOT in July!
"A Faery tale like no other, positively sinful!"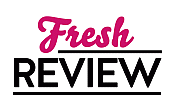 Reviewed by Heather Lobdell
Posted January 26, 2011

Erotica Historical | Erotica Paranormal
Every child likes a good faery tale and LUST is a tale quite like no other. The Queen of the Seelie court cursed the sons of the Unseelie King. Queen Aine has cursed him and his court out of hated, spite, and the never ending need for revenge. The King's sons have been cursed with the seven dark sins. Each Prince has to find the answer to his sin, a woman of virtue. This woman must come to the Prince in his court willingly to break the curse. As the centuries have passed the Seelie Queen has learned to capture the virtues and use them for her own benefit. The Queen has never lost a virtue, and never have the Unseelie learned how to break the curse. A curse that has devastated their court to the point of ruin.
Prince Thane has battled his own demons for a lifetime, watching his people fall to ruin, and never knowing how to break his curse. That has all changed...now Thane has found his match. The virtuous Chastity, a woman as pure as he is dark, as chaste has he is lustful, a perfect match in every way. Now Thane must woo her to his side for the curse can only be broken if Chastity chooses him over all that she has ever known in her life. But how will Chastity ever fall in love with Lust?
Chastity Lennox has known all her life that she is destined for something more. All she has ever dreamed of is to be loved, and to be in love with someone, anyone. But Chastity has never felt the first tingling of awareness for anyone, not the first hint of attraction. For like her name, she is everything that is pure and chaste. Being the paragon of chastity has never been easy. Now, in a single day, Chastity has met two men, both of whom have sparked an interest in her heart. However, it is the dark Prince Thane that Chastity finds awakens her mind and body every night in her dreams.
Masterfully written, LUST is a faery tale that has me yearning for more. A true page turner, I find myself longing for the rest of the series as the story is still yet untold.
Learn more about Lust
SUMMARY
Of old, humans and Faeries have dwelt side by side in parallel realms. Only the canniest mortals recognize the alluring creatures that often walk—and lie—among them.
The righteous Fae of the Seelie Court cherish an ancient quarrel with their Dark counterparts: a curse born of anger and deceit. The Unseelie Court will perish unless one of its princes can win a woman's love—honestly, without coercion...and love her wholly in return.
To halt the slow demise of his people, Prince Thane— the embodiment of Lust—infiltrates the Georgian court to seduce his mortal inverse. Noblewoman Chastity Lennox is purity incarnate—a sensual prize well worth winning. But Thane's carnal quest proves more challenging than he ever dreamed.
No other has ever been able—or willing—to resist his erotic charms. Chastity's resolve is maddening...and intriguing. It makes him want her all the more. But how best to seduce one who truly seems above temptation? Discover her greatest weakness and become the intoxicating essence of her deepest, most forbidden desires....
Excerpt
The Curse of the Unseelie Court
It is said that the Fey have always lived amongst mortals, their world lying parallel to ours. They live in two courts; the good faeries belong to the Seelie Court, where gaiety and light rein. Opposite to the Seelie Fey, are the Dark Fey, those who live in the Unseelie Court, or the unholy court as it is known. These dark Faeries are mysterious and sensual, well versed in pleasures of the flesh. It is said that to look upon them and their beauty is to be drawn into their erotic, voluptuous world, and once there, your fate is sealed, your body and will no longer your own.
And this is precisely what happened, once long, long ago to a beautiful queen of the Seelie Court, who had the misfortune to catch the eye of the Dark Fey King. Immediately, the king was besotted with the queen. Driven to possess her at all costs. Queen Aine was all the king could think about, but Aine spurned him, forcing King Duir to steal her away from her golden court while she slept. Like Persephone being taken to the Underworld, Duir brought Aine to his dark court, plying her with his erotic skills. The Unseelie king was certain he could win Aine, but the queen despised Duir. Long had she plotted against her captor, vowing to leave the king and his court behind, but Duir kept her prisoner, a concubine for his dark pleasures.
The queen's loathing of the king festered, until she could think of nothing but revenge. Fueled by hatred, Aine searched for a way to break free—all to no avail. Until one day, she was delivered of the king's twin sons. Enraptured by his progeny, and grateful to the queen for giving him such a gift, Duir became less watchful, allowing the queen new freedoms, and it was then, that Aine found a way to leave his court.
One night she stole away, taking with her one of her sons, the golden haired child who was the image of her Seelie self, leaving behind his dark-haired brother who bore his father's resemblance. As she fled, Aine placed a spell on the Unseelie Court, that it whither away, never to thrive again until the Dark Fey could make a woman give herself to him of her own free will. As well, she cursed the sons of Duir's siblings, and any future male children of the king with each cardinal sin, further destroying the prince's chances of finding a virtuous woman who would give herself willingly.
To this day, the Queen's spell holds strong. The Unseelie Court is dying. There is but one hope for the court, to find the seven women who represent the virtuous aspects of humanity. Seven women who embody chastity, temperance, charity, diligence, patience, kindness and humility. Women whose very being calls to the sins deeply buried in each prince, sins who are eager to corrupt through erotic pleasure, their virtues.
If the court is to survive, the Fey princes will have to find a way to make the virtues follow them willingly, while satisfying the basic needs of their sins. Sins, which perhaps, each virtue is ready for a taste of.
---
What do you think about this review?
Comments
No comments posted.

Registered users may leave comments.
Log in or register now!