"Take control of your mind, body, and soul."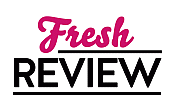 Reviewed by Jennifer Vido
Posted January 18, 2011

Denise Austin is the high-energy fitness guru we all love. From exercise videos to weight-loss plans, she has been an authority in the fitness field for over twenty-five years. As a regular columnist for Women's Day magazine and a member of the President's Council on Physical Fitness and Sports, Denise has inspired us all to take control of our health and wellness.
In her latest endeavor GET ENERGY! EMPOWER YOUR BODY, LOVE YOUR LIFE, Denise tackles the tough question that seems to be on everyone's mind...how can we get more energy? Dividing the book into three parts, she gives a step-by-step guide as to how to get the most out of each and every day. By simply defining what is missing in our lives and then designing a plan as to how to get it back, Denise removes all the stress associated with maintaining a healthy lifestyle.
The highlights of the book include helpful exercises and healthy snack options. The Personal Energy Plan Worksheet motivates the reader to pinpoint what needs to be changed in order to achieve a healthy balance. By making the right choices when it comes to our health, these simple alternatives can make a huge difference. Also, the Energy Checklists hold the reader accountable for achieving the day's goals.
Even though GET ENERGY! EMPOWER YOUR BODY, LOVE YOUR LIFE focuses more on the mind, body, and spirit aspect rather than her signature fitness program, Denise does offer insightful tips that will motivate and inspire those readers looking to energize their lives by making a healthy change in 2011.
SUMMARY
With busy schedules, demanding careers, and little time, many of us battle just to stay awake. But energy is something that is in our control, even when time is short. Now 50 years young, fitness guru Denise Austin shows readers how to super-charge their lives, using her innovative lifestyle plan. She eats the right foods at the right time of day. She uses the power of stretching and breathing to feed her body with energy-enhancing oxygen. She uses mini-workouts to get energy even on her busiest days--and now you can too!
Denise shows how simple changes can add up to increased energy levels throughout the day. From the foods they consume to the way they sit in their chairs, readers won't believe how Denise's quick and easy plan will dramatically increase their energy levels. In as little as a week, results will be felt: radiant skin, more restful sleep, and a sharper mind...so follow Denise Austin and prepare for a fitness wake-up call!
---
What do you think about this review?
Comments
No comments posted.

Registered users may leave comments.
Log in or register now!