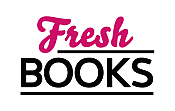 Summer Reads are HOT in July!
"A castle is one sure way to find ones way out of overwhelming grief."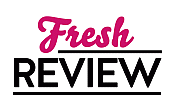 Reviewed by Leanne Davis
Posted January 18, 2011

Romance Chick-Lit | Women's Fiction Contemporary
Sara Graves was a very successful business woman whose life revolved around that business. She is contemplating doing something else when she meets an attractive French poet and finds herself married to him. Three weeks later, he is dead. Sara returns to her hometown to mourn and decide what she wants to do with her life from here.
When Sara learns that her husband is much more than she knew, she will find herself seeking answers to the questions that arise. First, she is contacted by a British law firm with the contents of her husband's will. She has been left a home in France. She journeys to France to find that it is much more than a home. She has inherited a crumbling castle in the Loire valley. There are no funds to maintain it.
Her lawyer is encouraging to sell it. As she makes decisions, Sara learns that she is now a stepmother and her husband's cousin is determined to gain the Chateau. Ashton Lindeman, her husband's lawyer and part owner of the Chateau, is there to give her advice.
As the attraction between Ashton and Sara deepens, they will have to face the difficulties of dealing with a young child and the best way to handle the Chateau.
Donna Ball has written successfully in several genres. Her move into women's fiction started with a series of three books about the ladies of Ladybug Farm, which I adored. When I started this book, I had a hard time with a main character who is so sunk in depression that she has can't contemplate moving forward. However, I was so glad that I continued reading. This is an enchanting story complete with a prince and castle. Even though the romance doesn't move smoothly, the reader will fall in love with the characters and storyline.
SUMMARY
The author of the Ladybug Farm series delivers an exhilarating new novel of a middle-aged woman who follows her heart to love and happiness.
When a dashing French poet swept forty-something workaholic Sara Graves off her feet, she did something completely unexpected: She married him. Then three weeks later he died, leaving her a house she can't afford to keep in a country she's never been to.
Traveling to France to settle the estate, Sara is shocked to discover that her husband wasn't the impoverished poet he claimed to be— and that the estate he left her is a 400-year-old crumbling castle in the Loire Valley. Now Sara must sell Chateau Rondelais before it (not to mention her late husband's disarmingly handsome lawyer and best friend) makes her question her decision to leave—and opens her heart to change and all its unexpected possibilities.
Excerpt
When you're too old to believe in fairy tales, sometimes love takes you by surprise

Sara had met Daniel at one of those ultra-exclusive Manhattan parties for which you had to have, not only an invitation, but three references and a body guard to get in. Sting was there, and someone said Oprah was supposed to show, but she never did. Sara was there as a guest of a prospective client who wanted to impress her with his connections– or, more likely, didn't want to miss the party and, since Sara was only in town for one night, saw no choice but to bring her along. There must have been two hundred people in attendance. The party spilled out of the penthouse apartment and onto the roof top terrace, which was decorated with thousands of tiny white lights and exotic orchids that would never survive the cool, windy spring night. Sara preferred to remain indoors where the party was slightly less raucous, and she was glancing at her watch for perhaps the fifth time in the past half hour and wondering whether she had been here long enough to politely take her leave, or whether anyone would notice at all if she simply slipped out the door, when a voice spoke behind her. It was male, faintly but exotically accented,, and gently chiding. "No, no it's far too early for you to leave. If you do, you'll never be invited to an A-list party again." She forced a polite-professional-party smile to her lips before she turned to greet the intruder. "I can't tell you how unhappy that would make me." She remembered thinking that he wasn't particularly handsome. His nose was too sharp, his forehead too high, his lips a trifle too full. He wore his dark hair unfashionably long and loose about his shoulders. He was tall and thin, and wore a white silk shirt, light enough to see through, untucked over faded jeans. She thought the embroidery at the cuff was pretentious. But there was warmth in his cocoa eyes, and something that she could only describe as an intense and brilliant interest, as though everything about the world fascinated him; as though he couldn't get enough of learning about it. She, on the other hand, was carefully cool and precise and disinterested. She wore Vera Wang. Her dark hair was upswept to display her long neck– which she knew was her best feature– and teardrop diamond earrings. Her makeup was impeccable. She was elegant, in control, and unapproachable, a look that she had mastered, along with so many other lies, over the years. Yet somehow the look had not worked with him. And although she generally would have, at that point, politely excused herself and moved away, she was intrigued enough to add, "How do you know how long I've been here, anyway?" "Because I've watched you since you entered," he replied, "forty two minutes ago. I've watched you check the time on five different occasions and I've watched you finish that silly orange drink a little too fast. So I've brought you another. What is it, anyway?" She lifted an eyebrow, hesitating a moment before setting aside her empty glass and accepting the full one he offered. "It's a mango martini," she said. "Sounds dreadful." "It is." He laughed. "Then you shall simply stand here and hold it and pretend to enjoy the hospitality and inventiveness of our hosts, eh bien?" "You're French," she observed, placing the accent. "I used to be," he admitted. "I've lived in North America now for so many years that I have to practice my accent for ten minutes in the morning before I can go about in public." That made her laugh a little, and the small lines at the corners of his eyes deepened little as he observed, gently, "There now. That's so much better. You have the saddest smile I've ever seen." And before she could even react to that, he thrust out his hand and announced, "I am Daniel Orsay. I am a poet, and currently the darling of the avante-guard literary set, or so I've been told. Please don't apologize that you've never heard of me. I'm a very bad poet." She accepted his hand, and he held her fingers, in the way of Europeans, as she tilted her head at him in skeptical amusement. "But charming." "Which is precisely how one gets invited to parties such as this without being either rich or famous." He held her hand a little too long, which threatened to make her flustered. She withdrew her fingers and dropped her eyes, taking a sip of the too-sweet martini. "I'm Sara," she said, looking up at him again. "Sara Graves. And I'm not rich or famous either, I'm afraid." "Impossible." He seemed to use French pronunciation solely to amuse her, his accent exaggerated. "Do you think we might have stumbled into the wrong party by mistake? Surely, it is so!" Then, smoothly lapsing back into easy cocktail chatter, " What do you do, Sara?" "I sell things." The stupid martini was giving her a headache, possibly because she was sipping it too fast again. "What kinds of things?" "Things that people don't need and don't want." "You must be very good, then." Her lips tightened in acknowledgment. "I am." "But not very happy, I think." She was annoyed, and wanted to argue, but she didn't know what to say. So she took another gulp of her drink and drew a breath to take her leave but he forestalled her in the very instant she was about to speak. Head inclined toward her curiously, eyes filled with that deep and genuine interest, he inquired, "Where is it that you sell these unwanted things to people who don't need them?" "Chicago," she told him, finishing off her drink. "I work for Martin and Indlebright Marketing in Chicago." She flipped a business card from her tiny vintage evening purse and gave it to him. "Call us sometime. We'll make people believe you're a good poet." He said, "Chicago?" He seemed genuinely surprised. "How can you be happy there? You have the sea in your eyes." That took her aback, but she recovered quickly, plastering another determinedly distant smile on her face. "It was nice to meet you, Daniel. Good luck with your poetry. " He fingered her business card thoughtfully as she turned to move through the crowd. "Goodbye, Sara Graves of the sad smile and the sea- watching eyes," he said softly. "I will call you." But it wasn't that casual promise, which she did not expect to be kept, that caused Daniel Orsay, poet, to linger in her memory long after she left the party, after she left Manhattan, after she returned to Chicago and tried, with grim determination, to step back into the routine. It was that he knew. Even before she did, he knew that the life she had always believed she was meant for was over. And by the time he tried to call her, it was too late.
---
What do you think about this review?
Comments
No comments posted.

Registered users may leave comments.
Log in or register now!