"An extremely sweet, real, romance that would make an amazing chick flick"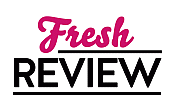 Reviewed by Becky Pena
Posted January 14, 2011

Romance Chick-Lit | Romance Contemporary
A reader's greatest dream is the chance to meet that all-time favorite author. Laura not only gets to meet him, she gets to kiss him too. LOVE LETTERS stars a well-read, anti-social book seller who by chance gets pushed into helping orchestrate a literary festival at the Somerby Estate in England.
A loner by nature, Laura must interact with new people. Try as she might, being over-looked just isn't in the cards. Books, authors, anything literary gets her talking and soon she is the star of the first committee meeting. Their multi-million dollar festival donor won't give any money toward the festival unless she gets Dermot Flynn for the event; a well-known literary genius who wrote his first two award-winning novels at the age of 20. At a disadvantage, Laura must travel to Ireland to find a man who's been hiding from the world for 10 years. He won't leave his home town, he hasn't written a new novel, and Laura knows for sure that he won't come to England.
Set up for failure, Laura gets the shock of her life when Dermot agrees to go. After an interesting, complicated weekend interlude, Laura returns to England with no idea what to tell the committee. The only pressing question is, "will he actually show?" As it turns out, Dermot's inner muse awakens with Laura's persistence, and he decides to interfere with her life as the Literary Festival date grows near.
LOVE LETTERS is an extremely sweet, real, romance that would make an amazing chick flick. It's actually the perfect bathtub novel. Laura and Dermot's budding romance is cute and something that many women can relate to. But, most of all, you get to see how a shy woman in her late twenties learns to open up and get what she deserves.
SUMMARY
When her bookshop closes its doors, Laura agrees to help organize a literary festival. Her initial excitement is followed by panic when she realizes that an innocent mistake has led the festival committee to believe that she is a personal friend of the reclusive writer Dermot Flynn.
Even though Laura has been infatuated with Dermot since her college days, traveling to Ireland to persuade him to come out of hiding is not what she had in mind. Nevertheless, she sets off to charm her literary hero into headlining the festival. Unfortunately, Dermot is maddening, temperamental, and up to his ears in a nasty case of writer's block. But he's also infuriatingly attractive...
---
What do you think about this review?
Comments
No comments posted.

Registered users may leave comments.
Log in or register now!