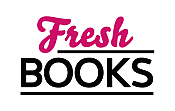 Summer Reads are HOT in July!
"Take charge of your health and finances"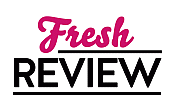 Reviewed by Angela B.
Posted January 13, 2011

Non-Fiction | Self-Help Health
The current job crisis and lack of access to affordable healthcare for many Americans makes this book worth its weight in health insurance and finance gold. Insured or uninsured, everyone could use tips for saving on medical supplies and services, and this book is perfect for just that. While some of the advice is common sense stuff that you probably heard from your mother, it's the value of the remaining information that pays off. For example, Dr. Koelker stresses preventive healthcare as a way to avoid chronic health problems, resulting in fewer doctor visits and less medicine. Common sense, right? However, did you know that you could comparison shop for blood work and save considerably?
The book has eleven chapters. Each chapter contains information on general healthcare management, how to save money on x-rays and blood work, as well as medical services and prescriptions for chronic and acute ailments. There's also information about how the underinsured and uninsured can save money on doctor and hospital visits.
Chapter four suggests what you can do to save money if you already have some of the most common chronic health issues such as allergies, arthritis, asthma, depression, diabetes, GERD, high blood pressure, high cholesterol and an enlarged prostate. What about acute illnesses? Chapter five covers athlete's foot, broken toes, laryngitis/pharyngitis, metal allergy, pink eye, sinusitis, bee stings/bug bites, yeast infections, and stomach flu.
There are also five appendices packed with useful web site references, like pharmaceutical sites which offer over-the-counter medications and generic prescription drugs for less than $5. An interesting addition is a list of scholarships and other financial resources for medical students.
SUMMARY
Learn how to save money now on doctor visits, prescription medications, acute illness, chronic disease, hospital bills, medical testing, and much more. This book can help every American, insured and uninsured alike, lower their healthcare expenses by hundreds to thousands of dollars. Written by a family physician with decades of clinical experience, 101 Ways to Save Money on Healthcare offers an insider's perspective on medical billing, pharmaceutical pricing, hospital costs, ancillary services, medical testing, and dozens of useful home therapies. Hundreds of resources are included in this fully indexed, easy-to-read, consumer-oriented manual a valuable resource for both patients and professionals.
---
What do you think about this review?
Comments
No comments posted.

Registered users may leave comments.
Log in or register now!