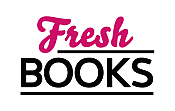 Summer Reads are HOT in July!
"Hoping to escape her troubles, a woman attends a Jane Austen literature festival; but trouble follows."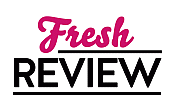 Reviewed by Lenore Howard
Posted January 9, 2011

Lily is struggling to get over the death of her mother, as well as recently being fired for reading on the job and being dumped by her boyfriend. Desperate for an escape, the bibliophile and Jane Austen fan jumps at the chance to leave the States behind for a literary festival in England, where she'll join a cast that is re-enacting Mansfield Park. (The fact she has no real acting experience is only a minor drawback.) But when she arrives at Newton Priors, the English manor house that will be her "stage," and meets the real actors, as well as the eccentric folks behind the scenes, Lily realizes she's in over her head. Then her job is threatened when the flighty actress no one figured would show up actually does. With a ghostly Jane Austen looking on, Lily fumbles her way through a different culture, meets a mysterious and handsome seminary student, learns to act and deals with more problems that arise back home. So much for escaping...
I'm probably just an average Austen fan and have not read Mansfield Park. Perhaps if I'd read it I would have appreciated this story more. For me, there were too many characters, many of whom weren't really likable. Lily is not a happy person -- although heaven knows she has good reason not to be -- but that makes it hard to warm up to her and enjoy being part of her journey. The idea of her own personal Jane Austen was clever, but I felt like more could have been done with it. I liked the background of the lit fest, and some of the scenes were amusing, but overall I just never engaged with the book. I would be interested to hear what readers who are more familiar with Mansfield Park think, though. That may be the reason for my disconnect.
SUMMARY
Lily has squeezed herself into undersized relationships all her life, hoping one might grow as large as those found in the Jane Austen novels she loves. But lately her world is running out of places for her to fit. So when her bookish friend invites her to spend the summer at a Jane Austen literary festival in England, she jumps at the chance to reinvent herself.
There, among the rich, promising world of Mansfield Park reenactments, Lily finds people whose longing to live in a novel equals her own. But real-life problems have a way of following you wherever you go, and Lily's accompany her to England. Unless she can change her ways, she could face the fate of so many of Miss Austen's characters, destined to repeat the same mistakes over and over again.
My Jane Austen Summer explores how we fall in love, how we come to know ourselves better, and how it might be possible to change and be happier in the real world.
---
What do you think about this review?
Comments
No comments posted.

Registered users may leave comments.
Log in or register now!