"Another masterfully crafted story expressing a teenager's feelings of being unwanted and unloved."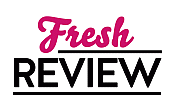 Reviewed by Viki Ferrell
Posted January 6, 2011

Abby Dawson returns home when she learns her brother has been murdered in an apparent robbery at the family bookstore. Her brother, Hunter, managed the antiquarian bookstore, but her father owns it. Abby and her father have a strained relationship, at best, and do not get off to a very good start with this visit either. She feels he is making too many decisions too quickly on the heels of her brother's death.
Sixteen-year-old Roxie Gold never had a real place to call home or a father to be at odds with. She's always felt unwanted, even when she was with her real mom until she was eight. Roxie is currently traveling with her mother's cousin, Irene, scamming antiquarian bookstores across the country and stealing valuable books. Irene took Roxie in when there was no other place for her to go.
At the Dawson Book Barn, everything goes wrong for Irene, her son Deigo, and Roxie. Instead of scamming the clerk and simply stealing some books, Irene decides to come back at night and take what she wants. When Hunter walks in on them, Deigo pulls a gun and things get nasty. Hunter ends up dead, and Roxie decides she cannot live like this any longer.
On the run, Roxie ends up in Elk Valley. Abby's investigation into her brother's death takes her to Elk Valley also to spend a few days with Hunter's fiancée after his funeral. Their worlds come together here when Roxie takes some of the books she stole to a local bookstore to get an appraisal.
C. J. Darlington has written another masterfully crafted story. She beautifully expresses a teenager's feelings of being unwanted and unloved. She conveys the stressed relationship between Abby and her father, a relationship we find all too often in real life. Your heart will ache for each of the characters as you read the accounts of their lives. Don't miss this touching masterpiece.
SUMMARY
Roxi Gold has been shuttled from one foster home to another for most her life. She longs for a family and will do anything to fit in even if it's against the law. Soon she's traveling the country in an RV, stealing rare books from unsuspecting bookstores. She knows it's wrong, but if she refuses, she'll be put out on the streets.
Police officer Abby Dawson has seen the worst of society, and not just at work. Her ex-husband wrested her daughter away from her in a bitter custody battle. The job she once loved has become a chore, the world isn't any safer, and there's no joy in her life.
One fateful night a man's innocent blood changes both Roxi's and Abby's lives forever. One searches for justice; the other finds herself on the run until a first edition of The Great Gatsby catches up with her. Will the power of forgiveness set them free, or will they both remain bound by guilt?
---
What do you think about this review?
Comments
No comments posted.

Registered users may leave comments.
Log in or register now!