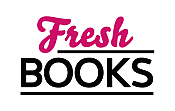 Finish off the year with great December reads
"Fluffy Demon Bunnies and Raging Pets Held at Bay by Snarky Sentient Swords"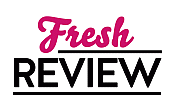 Reviewed by Diana Troldahl
Posted December 29, 2010

When Ginny Jones finds herself in Sedona, she has the lingering memory of a hot kiss and a sudden compulsion to visit distant relatives. The fog soon clears and she realizes she has somehow been sent here by her BFF's gorgeous college buddy, Alton. Gorgeous, yes, but the words arrogant and jackass also applied all too well. And why the hell would she have been kissing him? She was not a woman who gave out even that much of her favors, especially to a man who pissed her off with his egotistical attitudes. She didn't have much time to contemplate reasons or revenge though, not with the local pets growing multiple rows of teeth and red glowing eyes. You haven't known horror until you see a fluffy pet bunny trying to tear out its owner's throat.
When Alton, exiled aristocrat from the fabled world of Lemuria, realizes he has sent Ginny into danger instead of keeping her from harm, he knows he must move quickly to resolve the matter. If the demons are erupting from a Sedona vortex, it must be closed before the invaders overwhelm this world and threaten others. The last thing he needs is her sexy body and sassy ways distracting him from his role as the only Lemurian to carry death to the demons. His crystal sword, Hellfire, is the first to gain sentience in many centuries. He owes it to himself and to his people to give his last breath in battle, if need be.
In book two of her Demonslayers series, Douglas moves the action to a slightly wider stage and explores more of Alton's back story. Eddy, Dax, Willow and Bumper return in this book as well, fighting alongside the main characters. HELLFIRE is a solid entry in the Paranormal Romance genre, with moments of humor counterbalancing the excitement and jeopardy in the storyline.
Learn more about Hellfire
SUMMARY
As night falls in Abyss, an evil beyond measure awakens in secret--an evil that the Demonslayers must vanquish in Kate Douglas's sensational new paranormal romance. . .
Dark Flames A new, more dangerous vortex has opened in the besieged Earth and the innocent souls of animals are being invaded by the malevolent strength of a powerful demon. For Ginny Jones, there can be no greater wrong--and to make it right, she joins forces with the Lemurian, Alton, a hard-bodied hero not of her world. Under a black moon, pitched battles for the survival of all that is good will be fought once more. The heat of their sensual passion emboldens the two wYarriors. . .but such passion may well betray them. . .
Yet Alton is willing to make the ultimate sacrifice--life itself--for the human woman he loves. But time is fast running out. . .and time, like fire, devours all. . .
---
What do you think about this review?
Comments
No comments posted.

Registered users may leave comments.
Log in or register now!