"The Grayson family saga continues with another sizzling, intelligent romance"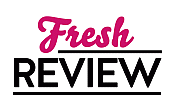 Reviewed by Patricia Woodside
Posted December 17, 2010

Multicultural Romance | Romance
The Grayson Family saga continues with this latest release from Francis Ray. Cattle rancher Duncan McBride, brother to Cameron and Faith, was burned by his ex-wife who cared nothing for the life he loves. Archaeologist and professor Raven Le Blanc, seeking the security that will come from tenure, agrees to document the primitive drawings found in a cave on McBride's property. Except, the beautiful Raven is not what Duncan expected when he gave matchmaking Ruth Grayson his agreement for her to stay and work at the ranch for the summer.
I haven't read a Francis Ray book that I didn't like. ONE NIGHT WITH YOU is no exception. Of her books, though, this latest release wasn't my favorite, and that almost feels like blasphemy, because it's common knowledge that each of Ms. Ray's books will be better than the last.
Don't get me wrong. I enjoyed this story as much as any of the Grayson stories I've previously read. In fact, I stayed up late, hunkered down in my bathroom so as not to disturb my sleeping husband, to finish this page-turning read. The problem is that Francis Ray consistently develops such great characters— intelligent and desirable hunks paired with savvy, smart sisters— in such a sizzling yet tender romance that I've come to expect nothing less. I always learn something about a slice of life that is uncommon to romance and unfamiliar to me. I always feel transported into a setting so well described that I can almost touch and see it. I always come away believing in love, specifically Black love, on a level too often unseen or trivialized in the media. Those are high expectations for any author to live up to, and thankfully, Ms. Ray always delivers, as she has once again in ONE NIGHT WITH YOU.
ONE NIGHT WITH YOU is a fantastic read. Run, don't walk, to get your copy.
SUMMARY
Cougars, brush fires, snow storms—rancher Duncan McBride tackles it all without a flinch. But the archeologist who's come to authenticate cave drawings found on his property is the kind of trouble he'd sworn to avoid. Far from the aging academic he was expecting, Raven La Blanc is a stunning woman…and definitely not sticking around this small Montana town once her job is done.
The primitive drawings at Duncan's ranch are Raven's ticket to the tenured position she's worked so hard for back in Santa Fe. But there's no denying the attraction between her and Duncan. Maybe, just this once, she can put her work aside and explore the depths of her own heart and soul? One night may be all it takes for Raven to really find what she's looking for…
---
What do you think about this review?
Comments
No comments posted.

Registered users may leave comments.
Log in or register now!