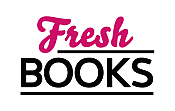 Great March books to "roar" about!
"Readers will be amused and completely enthralled in this cutest magical story ever."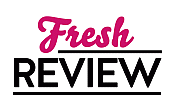 Reviewed by Kay Quintin
Posted December 13, 2010

Romance Paranormal | Romance Contemporary
Matt Ewing is striving to keep his dream of vintage woodworking viable. He is hanging on by a hair and refuses help from anyone, just hoping to land more contracts. The help comes in the most unimaginable form.
A gorgeous, beguiling woman dressed in a skimpy harem outfit appears, knocking Matt to the cold Seattle ground, then lays unconscious in his lap. Eden, being bottled up for nearly 2,000 years, is suddenly free of her captivity. The trouble is, when she gains consciousness, her powers are embarrassingly rusty and definitely "screwy." Eden and her cat, Obo (with powers of his own), use their abilities with Matt's help to escape Faruq, who controls Genie Compliance and is determined to have Eden for himself. Falling in love with Matt, Eden would lose all powers to remain with any mortal. When Faruq captures Eden, Obo and Matt must use the magic amulet to travel to the land of wonder and magic in their attempt to rescue Eden.
I have read other books by Judi Fennell but none I enjoyed as much as I DREAM OF GENIES. This story is absolutely delightful, complete with incredible sex on a flying blanket amid the stars. Eden's magic gone awry, along with her butterflies and baby dragon, will keep readers amused and completely enthralled in the cutest story ever. This is such a stunning creation and would be perfect for a series. Hint, hint!
SUMMARY
He needs to change his luck, and fast!
Matt Ewing would gladly hunt down a fortune in lucky pennies if he thought it would help save his business.
But for all his hoping, Matt's clueless when his long awaited lucky charm falls in his lap in the form of a beguiling genie. He just can't believe that this beautiful woman could be the answer to his prayers…
She's been bottled up for far too long!
Spending 2,000 years in a bottle would make any woman go a little stir crazy. So when Matt releases Eden from her luxurious captivity, she's thrilled to repay him by giving him the magical boost he needs…
But for all her good intentions, Eden's magical prowess is a little rusty and her magical mistakes become more than embarrassing. And though Eden knows falling in love will end her magic and immortality, she can't help but be drawn to the one man who wants her just for herself…
Excerpt
Icy shards of glass pelted Eden's legs as she bounced against something hard. Her head ached. She was cold and her wrist hurt. The next bounce shifted her slightly. Actually, her upper body wasn't exactly cold or uncomfortable, but her legs definitely were. She twitched her toes, trying to feel the floor, only… there wasn't one. She was floating? Eden nibbled the inside of her cheek. She didn't remember floating today. Wait. What did she remember? She searched her memory, but it was just flashes of light amid a blanket of nothingness. Eden sucked in a breath as a spasm of pain rippled across her temple and— Wait. That was air. Fresh air. She inhaled again. Fresh air, even rain-laden, meant she was out of her bottle. Fresh air meant she was free. After seventeen hundred ninety-seven years in her bottle, she was free. Twelve hundred three years before the end of her sentence. The bouncing slowed and Eden cracked one eye open. A raindrop sluiced along her lashes, the cold wind blowing it off. Thank the stars that she was still in the cold, wet, dreary part of the world she'd inhabited for the last century and not the arid desert of her homeland, because it meant that Faruq hadn't found her. But someone had. A man. And not just any man, not this guy. He was no overweight retiree like Mr. Murphy, not with these arms. Toned muscles flexed beneath her as he adjusted his hold and that chiseled jaw and fluid stride ruled out Faruq's eunuchs. No rounded features, no softness to this guy, even with the thick, ebony hair that curled at the ends just above his wet black sweatshirt, the creases at the corner of his eye, and the deep dimple in his left cheek— Holy heavenly body—it was him! Lightning sizzled the air and Eden almost squirmed in his arms, stopping herself at the last second when a butterfly landed on her nose. Maybe the sizzle wasn't lightning. Matt Ewing. Here. Holding her. Every fantasy she'd had for the past five years coming to life in the cold, wet rain. And she was anything but cold. Heavens, his arms around her felt just right. And the scent of him, coffee, cinnamon, man… Mmm, he smelled good. Very good. Like a desert oasis to a parched traveler. After her drought of human contact, that's exactly what she was. The stars were truly aligned for her today. Freedom and him— she couldn't ask for more. His cadence slowed and he jostled her in his arms, a few of his fingers sliding beneath whatever blanket he'd put over her and brushing the side of her breast. OK, so, yes, she could ask for more. After all, it'd been an incredibly long time since any man had touched her breast, let alone anything else. When his fingers inadvertently stroked her again, Eden had to concentrate so she wouldn't turn into his touch and let him know she was awake. She didn't want this to end. And call her curious, she wanted to see what he'd do next. The sound of jingling keys scraping against a door answered the question of what, but the question of where quickly followed. A raindrop seeped between her lips and went down the wrong pipe. She swallowed the cough and wished he'd hurry up and open the door already. "Damn. I must have forgotten to lock it." He cursed again as he half-fell inside, her slippers brushing the doorframe. The warmth was a welcome change to the cold air freezing her lower limbs. The cushion he placed her on, however, was a far cry from the comfort of his arms. "What am I going to do with you?" he muttered, brushing a strand of hair off her face. Goosebumps prickled her skin at his touch and she had a good idea of what he could do with her. She knew what she'd like to do with him. "I need to get you out of those clothes." This was sounding better by the minute.
---
What do you think about this review?
Comments
No comments posted.

Registered users may leave comments.
Log in or register now!