"Delving into New Orleans' haunted history puts amateur sleuths Carmela & Ava in the path of a killer."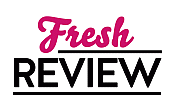 Reviewed by Paula Myers
Posted December 12, 2010

Carmela Bertrand and her best friend Ava Gruiex are checking out Medusa Manor to get ideas for helping their friend Melody Mayfeldt convert the mansion into a haunted house for a New Orleans horror convention. The horror becomes a little too real when Melody's body flies out of a third floor window. The primary suspect is Melody's husband, Garth, especially when the cops, led by Carmela's boyfriend Edgar Babcock, discover their business, Fire and Ice Jewelers, is in financial trouble.
Knowing Carmela's history of amateur sleuthing, Garth asks for her help in finding the real killer. Carmela's investigation turns up Melody's ties to the supernatural and more than one possible suspect. Delving into New Orleans' haunted history puts Carmela and Ava in the path of a killer who will do whatever it takes to achieve his goal, including getting rid of two nosy sleuths!
Laura Childs' TRAGIC MAGIC is the latest in her Scrapbooking Mystery series. Carmela and Ava are entertaining amateur detectives, playing off one another with the camaraderie of longtime friends. Ms. Childs has a flair for creating terrifying moments as she takes the readers into a variety of haunted locations. I was a bit disappointed in the end as Carmela made what I felt was an "are you kidding me?" move. Yes, it led to some excitement, but it all felt contrived because it seemed a bit out of character. That aside, TRAGIC MAGIC is one mystery lovers will enjoy.
SUMMARY
The next Scrapbooking mystery takes readers back to New Orleans, where there are spookies, foodies-and crafty killers. Carmela, owner of Memory Mine scrapbook shop, and her best friend, owner of Juju Voodoo, have a big project.
Melody Mayfeldt is converting an old mansion in the Faubourg-Marigny district into an unforgettable haunted house for those who flock to New Orleans for a creepy fix. She needs Carmela's crafty touch to make the Medusa Manor come to life in time for the upcoming horror convention. But Melody takes her house haunting too seriously-especially when her flaming body comes crashing through a tower window to 'welcome' them to the job. Sure there's been an increased trend in murder lately, but someone specifically wanted Carmela's client very dead.
Carmela's in some deep gumbo again and needs to crop out a killer from the throngs of people flocking to New Orleans. Then maybe it won't be so hard living in the Big Easy.
---
What do you think about this review?
Comments
No comments posted.

Registered users may leave comments.
Log in or register now!