"A deliciously wanton story with unexpected twists to keep the curiosity high."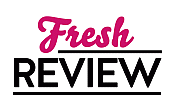 Reviewed by Mandy Burns
Posted November 24, 2010

Mandy is becoming restless in her relationship with her boyfriend Martin. Martin will only have sex with Mandy three times a week, always on the same days, at the same times, and always vanilla boring. Mandy feels the need for more and attempts to be spontaneous on a non-sex day, but Martin refuses. His refusal concerns Mandy, leaving her with the feeling that something isn't right; maybe focusing on her work at the library will take her mind off her libido.
At work, Mandy's day continues to be baffling as she is approached by a hot guy in a secluded part of the library and gets weird vibes from one of her male friends. Mandy decides her emotions are a bit much, so she decides to go home and sleep off her strange mood. But even the ride on the bus turns out to be a little naughty. Mandy arrives home to find a strange woman leaving her condo; apparently Martin has another woman to fill the other days of the week.
OVERDUE FOR PLEASURE is deliciously wanton with unexpected twists to keep the curiosity high. Fun read!
SUMMARY
Mandy is content with her job as a librarian, her longtime boyfriend, Martin, and the lovely home they share. So what if their sex life is vanilla? She's not the wild type anyway.
But when she wakes up one morning-unsatisfied-from an erotic dream starring her favorite movie star, Mandy starts to crave sexual adventure in real life. Too bad Martin won't oblige, because it's not Tuesday or Friday. Then Mandy finds out what Martin's been doing the other days of the week-or rather, who. And suddenly she needs to prove to herself that she's not boring in bed.
Fortunately, there is no shortage of smoking-hot men willing to help her on her sensual quest: a nameless library patron who could be Brad Pitt's twin, a coworker she suddenly sees in a different light, and the neighbor who usually rubs her the wrong way wants to show her he can rub her the oh-so-right way, too! Lucky for Mandy, her lovers are more than willing to share...
---
What do you think about this review?
Comments
No comments posted.

Registered users may leave comments.
Log in or register now!