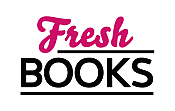 Great new reads in September
"Stephen White does it again with this riveting puzzler featuring Dr. Alan Gregory and family."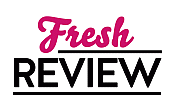 Reviewed by Lynn Cunningham
Posted November 5, 2010

Mystery Psychological | Suspense
Dr. Alan Gregory and his attorney wife, Lauren, are less than thrilled to see new neighbors arriving in the house across the lane. Alan's good friends, both now deceased, used to live in that house. Alan is also now the parent of young Jonas, the son of those good friends. He is trying his best to help Jonas through his grief and get him back on the path to a normal life. These new people moving into what used to be Jonas's house isn't helping things.
The newcomers themselves are less than exciting to Alan, although his wife, Lauren, seems to be a bit elated. Mattin Snow, an attorney turned television celebrity, and his wife, Mimi, don't get off on the best footing with Alan. At least, Mattin doesn't. He's bothered by the fact that Alan lets his huge dog, Emily, run off of her leash at certain times of the day. Therefore, their first conversation deals with Mattin making veiled legal threats regarding the dog being off the leash.
When the Snows hold a large and expensive housewarming (to which Alan and Lauren are NOT invited), things begin to get really interesting. One of their female guests, a young widow, decides to stay overnight since she feels she has had a bit too much to drink. She spends the night in one of the guest rooms and wakes the next morning knowing that something is very wrong. She has no memory of what happened the night before past a certain point, but she has "impressions" of some very disturbing events that convince her she was drugged and raped.
Lauren and Alan's good friend, police detective Sam Purdy, both know some things that they are absolutely not allowed to share with Alan. However, it turns out that Alan stumbles onto his own avenue of information purely by chance. Therefore, as Alan learns more and more regarding the strange events at the housewarming, it is actually he that understands more about what really happened.
On top of this, Jonas has some secrets of his own. These are secrets that could threaten his life and that of Alan, who will do anything to save his son.
Stephen White has been writing amazing mysteries for years and this isn't the first one to feature Dr. Alan Gregory. His past writing speaks for itself but THE LAST LIE is a book of, not only the lies that people will tell to save themselves, but of changes. The mystery of what is really going on is neatly wrapped up in the final pages of the book, but the facts do end up being just as shocking as they are distasteful.
My only issue with THE LAST LIE is that there were a couple of passages that seemed to go on longer than it seemed necessary, but those sections turned out to be important to the overall development of the plot. This is a book that will hold you spellbound and refuse to let you go until you have finished that last page.
SUMMARY
In The Last Lie, White returns to his Alan Gregory series roots with the popular characters and Boulder setting that first launched him onto the bestseller lists and attracted legions of fiercely loyal fans.
Shortly after Alan and Lauren welcome their affluent new neighbors — a legal legend in women's rights law and his beautiful wife — the couple hosts a housewarming party that ends in quiet disaster. One of their guests, a young widow, elects to spend the night after indulging in too much wine, only to wake the next morning with no memory beyond getting ready for bed. Was she drugged? Raped?
Lauren, a deputy district attorney, and detective Sam Purdy are both privy to facts they can't share with Alan, but Alan soon discovers that he has a most unusual perspective into what truly happened after the housewarming. Before Alan can discover all the pieces to the puzzle, an important witness to the events is murdered. Alan fears that other witnesses — people he loves — will be next.
Excerpt
Prologue Surveillance cameras indicated that a woman drove her 2005 Hyundai Santa Fe to the front of the Boulder Police Department at 7:43 on Saturday morning. The car entered the frame from the south, which meant the driver had turned onto 33rd Street from Arapahoe before she pulled to a stop at the curb opposite the main entrance. The SUV ended up on the wrong side of the road, where the woman sat almost motionless behind the wheel in the don't-even-think-about-parking-here zone for over eleven minutes. A uniformed officer striding toward his patrol vehicle in the lot adjacent to the building noted the car with the engine running. He tapped on the glass of the driver's door with the tip of his key. The woman at the wheel did not acknowledge him at all. Not at first. The officer told the detective later that he was thinking the woman was waiting for someone who had business inside. The officer raised his voice so he could be heard through the glass. He instructed the woman to move her car. He gestured at the NO PARKING signs. There were so many of them, they could have been part of a public art installation. Over an after-shift beer he would freely admit to another cop that he had little patience with citizens who acted as though simple rules—STOP, YIELD, NO PARKING—didn't apply to them. He considered the citations he wrote for most misdemeanor violations to be nothing more than come-uppance for violating gotta-get-along karma. He thought there should be a catchall municipal code violation for misdemeanor assaults on karma. In Boulder, he felt, an ordinance like that was possible. He held out hope. Not for the current city council. But maybe the next one. The shift he was finishing that morning hadn't been a good one. Before coming back to the department to get some guidance from his sergeant on another matter, he had answered three domestic calls in a row. One right after the friggin' next. A double-wide off Valmont, a decent split-level with a great view below the Flatirons, and a gazillion-square-foot McMansion out near the golf course. Domestics are equal-opportunity calls. Old, young. Makes millions or uses food stamps. Domestics happen to them all. He hated domestics, especially weekend, middle-of-the-night domestics. Every last one of them felt like Russian roulette to him. His domestic call mantra was "Knock on the door and fuckin' duck." After the three consecutive domestics, the young cop's patience was just about exhausted for that shift. By the time he tapped on the window of the SUV, his tolerance for karma-violation bullshit had pretty much expired too, like a gallon of milk three weeks after the date on the cap. A half second before the patrol cop reached for his citation book, the woman in the parked car lowered her window and turned her head toward him. She did not, however, look at his face. He instructed her to remove her sunglasses. She hesitated a beat too long before she pushed the shades up onto her forehead. Lady, he said to himself, I've had a bad night. Don't fucking push me. His usual partner, Missy, counseled him to have conversations with himself before he had them with citizens. He thought she would be pleased when he told her later that he'd been acting on her advice, though she wouldn't be thrilled with the exact nature of the internal dialogue. "Progress," she would say. "Baby steps." His first thought when he looked at the woman's face after she pushed the glasses up to her hairline was that someone had hit her in the eye. His adrenaline surged at the possibility that he had just stumbled onto his fourth domestic in a row. That would have been a personal record. But further examination caused him to conclude that the woman looked more like someone who had started to remove her makeup and had stopped halfway through the process. That's what left her with smudged mascara and half-removed eyeliner. And that's why he'd initially thought she looked so bruised. Some tears were mixed in, too, he thought. So. This woman had stopped removing her makeup without completing the job, and then she'd driven to the police station. She'd parked in a no-parking zone on the wrong side of the street with her engine running. And then she just sat there, crying. He tried to make sense of that progression but drew a blank. He was wishing he had just kept on walking to his cruiser. Hadn't bothered to tap on her window. If he'd kept on walking, she would eventually have gone inside and spoken to Ruth Anne at the desk. Ruth Anne was, like, unflappable. Or the woman would have just driven away, no one the wiser. The woman's breathing changed suddenly and audibly. That got his attention. It started coming in rushed little inhales that were paired in twos followed by long silent exhales. He mistook the pattern for hiccups. The officer's ex-wife got hiccup jags that sounded similar. The presence of the hiccups caused him to lean in a little closer to the open window. He expected to detect the telltale aroma of alcohol on the woman's breath. DUI? DWI? Or his recent favorite catchall, DWO—Driving While Oblivious. Texting, iPods, Big Macs, mascara, whatever. DWO was a small addition to state motor vehicle law that he felt was long overdue. Had the woman been drinking? Maybe yes, maybe no. He wasn't sure. He decided to give her the benefit of the doubt. It wasn't a compassionate gesture. He just wanted her to move her damn car half a block down the street—on the other side, so it was pointed in the right direction—so he could finish his shift and go on home. He said, "You know you can't park here, right?" He gestured again at the signs that were all over the place, not pretending to hide his exasperation. She didn't react. "Tell me this, you waiting for someone?" The woman considered his question for a good ten seconds, which was out near the frontier of the cop's patience "No," she said finally. "There's no one." Either a simple yes or no in reply would have been fine with him, though he had a bias toward yes, because that would have indicated that another human being might soon arrive to spare him this situation. But the woman had answered with something existential. In the officer's cumulative experience with Boulder's citizens—a cohort that was more prone to existential retorts than most—eight in the morning was a tad too early for philosophical reflection. The officer took a deep breath while he admitted that the situation confronting him was not a simple karma violation. He was not that lucky a cop. He thought about what his patrol partner, Missy Abrams, would have said were she with him right then. Missy—he told her at some point almost every shift when conversation dragged between them—was like the all-time worst cop name ever. Every time he told her that she called him an asshole. "You're an asshole, Heath. Period. End of sentence." He knew what Missy would want him to say right at that moment. So that's what he said: "Are you all right, ma'am? Do you require some assistance?" He was hoping she'd reply yes to the first question, no to the second. But he wasn't holding his breath. "Assistance," the woman repeated after a perplexed interlude. "Help?" she then said, pondering aloud as she completed some translation of his trailing question. She puffed out her cheeks for a second as though the combination of questions completely stumped her. She finally said, "I'm— There's— Sometime . . . last night?" She punctuated each of the fractured sentences with interruptions of the gasp-gasp-silence breathing melody. "Take your time," the officer said. It was another useful phrase that he'd learned from Missy. It was Missy who had convinced him that there was a subset of citizens who were not inclined to speed up their cooperation under insistent verbal pressure from a large man with biceps the size of two-liter Coke bottles, who was wearing a uniform, and who also happened to be armed with a handgun and a baton. Some citizens, that set of facts motivates. Other citizens, that set of facts flusters. Missy would say "discombobulates." That this particular citizen fell into the "discombobulates" category, the officer had absolutely no doubt. "Good call on that one, Heath," is what Missy would have said. The woman in the Hyundai spread the fingers of her left hand, palm up, so her manicured nails jutted just out the open window. "Last night? Well, yeah, it had to be. No, maybe early this morn— I— That's . . . no. It had to be— No. No. The time part is so hard. Why is it all so . . . See . . . okay, okay, I've been—" she said. She pulled her hand back, curled it into a fist, and shook it like it was her turn with the bones at a craps table. But her expression made clear that she wished she could shake the fist in someone's face. Someone in particular. The cop noted the absence of a wedding band on her ring finger. Since his own divorce, final only five months before, he had started noticing women's ring fingers. At first, it was the weirdest thing for him, like suddenly discovering women had noses. He didn't think she noticed him noticing her ring finger. She had something else on her mind. "There's been a—" she said, once again spreading the fingers of her left hand. "I'm pretty sure— Yes, I am, I am pretty, pretty sure. I am," she said. "Or . . . I wouldn't be here, right?" She flattened her lips. He said, "That's not for me to say, ma'am. Why you're here. That's what we're trying to determine." But his reply seemed to puzzle the woman. "Well, of course. Why would— I didn't . . . No, no, I did not," she said. "I haven't at all, with— Not since, oh God, not since that day. That very morning, if you can believe it. Lord. But even then I didn't . . . give him—" Her shoulders sagged. "Lord. I wish I had. Even if . . . It wasn't usual for us, far from it. Morning? On a Sunday? On a golf Sunday? But . . . last night? I didn't. I did not. And I certainly didn't give . . ." Her voice trailed off. "But he . . . did. He did it. It's not that I really remember but— I mean, but how else? Right? I can tell. I just can. Other women? Maybe not. I've never had that conversation. Maybe I should have had— But, it doesn't matter, because I can tell." She paused for a couple of quick gasps and one long exhale. She did it one more time. Then she briefly touched the side of her face, on the right side. "I can. I know." The officer still thought she had hiccups. She spread all ten fingers, both palms facing up. Her makeup-stained eye went wide. "I was not that . . ." She shook her head. "Not at all. To drive? I wouldn't have, of course. I'm careful about that. It doesn't take that much, but I'd eaten. Tired, sure, but— Not like— Not at all like— "He did it," she said again. "He did it. To me." The officer was not hearing alarm in her voice. Most people he dealt with in stressful situations, their demeanors were like I-70 in the mountains—all curves and ups and downs. But this woman's affect and her tone were like 1-70 in eastern Colorado. On the plains. Heading to Kansas. Other side of Limon. Flat and straight. By the time she pulled up in front of the department, all of the terrible feelings and all of the momentum that had got her going that morning were spent. What was left of this woman's recent awful experience—whatever that might have been—was blunted. The officer later told Detective Davenport that the woman reminded him of his mother when she was really upset. Not bad-day upset. Holy-fuck upset. Like the morning a couple months before when she got the results of the pap smear. She'd managed just one crazy-making call, to her only son. After the call to Heath—there were times he really wished his sister hadn't moved to Tucson to be near her wiseass boyfriend with all the friggin' tats—he had rushed right over to his mother's house in Louisville. He sat with her at the kitchen table for five minutes while she petted a cat purring contentedly in her lap. He didn't recognize the cat. She finally asked him if he knew that Louisville had been voted the best small town in America. Heath said he did not know that. He didn't say what else he was thinking, which was that he didn't even remember the question being on any ballot. He waited. He knew more was coming. He spent the dead time trying to place the cat. Was his mother taking in strays? That would be a bad sign. Minutes later, in the same bland tone she'd used to ask the question about America's best small town, she asked him if he knew that his mother had cervical cancer. Not "Do you know I have cervical cancer?" but "Do you know your mother has cervical cancer?" His mother's tears didn't actually start flowing for another ten minutes. That's how long it took for her to leave the flat behind. "Would you like to come inside?" the officer said to the woman in the Hyundai Santa Fe at the curb. "Talk to someone about what happened last night—or, or early this morning—maybe? With that man? The one you're talking about who did . . . something? I'm thinking, maybe you could talk to a detective, to help clear up . . . your thinking." She reacted by reaching over to the center of the car and lifting a big cup of Starbucks coffee from the cup holder on the dash. Her sudden motion caused the officer to take an involuntary step away from the vehicle. Pure instinct had him getting ready to fall to a crouch, slide to one side, and shift an open palm nearer his weapon. The string of damn domestic calls earlier in the shift had Heath on edge. "Jitter in a jar" is what Missy called domestics. When she said that to him while they were walking up to a house—"Here we go, jitter in a jar"—"Yep, knock and fuckin' duck," is what Heath would say right back at her. Missy hated it whenever Heath said "fuckin' duck." For some reason he didn't understand, that was fingernails on a blackboard for Missy. "I haven't even had a sip," the woman said. "Of this. My latte? It's pumpkin. I just got it. Over by King Soopers? That Starbucks. I thought of stopping at the one on Baseline—you know that one?—but this one is closer. Maybe not as convenient, though. You think? I had to turn around." "Ma'am?" he said, not eager to get into a discussion about expensive coffee or how to get from point A to point B in Boulder. Like arguing evolution with his aunt. She said, "Not one sip. Because . . . I didn't know. I mean, I just did not know. I didn't want it to . . . mess things up? Do you know what I mean? In the lab? Later? I couldn't decide if it would or it wouldn't . . . I tried to remember if I'd seen anything like it on CSI. About coffee, after. Or coffee before, even, I guess." She paused to give it some more thought. "I don't think I have seen it. Have they done a show on that? Did I miss it? I must have missed it. Do you know? Is it okay? Maybe it was on Law & Order. The sex one. I don't watch that one all the time. I miss a lot of those." She looked in the direction of the officer's bewildered face, not quite making contact with his eyes. "Do you watch CSI?" He did not want to have a conversation with this woman about CSI. He hated conversations with civilians about television cops. To his continuing dismay, a surprising number of civilians tried to initiate those kinds of discussions with him. If Missy were in the right mood, sometimes she would go ahead and engage in those conversations. Drove Heath crazy. Missy knew all the fake cops' names, even the ones on cable. He picked one of the woman's other questions and tried to answer that. "Is it okay to have coffee?" he said. "That's what you want to know? If you can take a sip?" He was once again thinking this must all be part of some complicated domestic. His cop radar was telling him he'd just stumbled onto some potentially toxic jitter in a jar right there in front of the damn headquarters building. The woman's husband didn't want her to be drinking coffee, or was pissed that she spent too much at Starbucks, or maybe it was the pumpkin she'd added to her latte. Sometimes it was something nuts like that—the pumpkin she added to her friggin' latte. Trainers were always telling patrol officers responding to domestics to identify the precipitating event. This time? Heath was thinking the precipitant was a pumpkin latte. Didn't feel right, though. His caution nerves were continuing to fire. The woman made the most puzzled face before she leaned closer to him and lowered her voice to an almost-whisper. "I haven't even peed yet," she said. "I really, really need to pee. And now, talking about it—about peeing—is making it even worse. I was doing okay about that, before." Heath guessed right then what was going on. When she said she hadn't even peed. He spread his feet and he set his jaw. For him, anger always came before sadness. Resolve before compassion. Widening his stance and setting his jaw helped him keep the rage where it needed to be. "May I have some of my coffee?" she asked. "Do you think that's okay? Or maybe I could pee first. What do you—" She stopped herself midsentence. His voice was softer when he spoke next. "How about you bring the cup of coffee inside with you, ma'am? The detective I'll introduce you to will know the answer to your question. All your questions. I'm sure about that. Do you think I could see your driver's license? The registration and insurance card, too? Please? Then you can come with me. We'll go inside. Together." She noticed the name tag on his chest as though it was suddenly illuminated. Locked onto it for a few seconds. She then made eye contact with him for the first time. "Do you have a woman?" she asked him. "Officer Heath Wade." Oh shit, he thought. His ring finger, like hers, was naked. He closed his left hand. He immediately recognized that the fist could present a problem. He opened it back up. "Ma'am?" he said. "A woman detective?" she said. "I think I would like to talk with a woman detective." Officer Heath Wade waited for the woman to find the papers he requested. He waited for her to open the car door. Even in trying circumstances, he was a meticulous cop. Anything he didn't have to touch, he didn't want to touch. Another one of Missy's favorite sayings on patrol was "You never know." He tried not to touch things he didn't have to touch because "you never know." After the woman had climbed out of the driver's seat, he took the license and registration and insurance card from her hand and slid them into his shirt pocket. He directed her to stand on a spot on the sidewalk about ten feet out in front of the car. "Please wait there, right there," he said. She didn't move. He had to guide her to the spot. He pulled a latex glove from a pouch on his belt, stretched it onto his right hand, reached inside the car, switched off the ignition, and removed her wad of keys. He kept an eye on her the entire time. He used his gloved hand to shut the car door. He found the button on the key fob that locked the doors. He said, "About what, ma'am?" not really expecting a straightforward answer. "Do you want to talk with a woman detective?" "The rape," she said. "The . . . rape. What else?" — — The damn housewarming took place in Spanish Hills on the Friday evening just after Halloween. I had no way to know it at the time, but a strand of silk from the tangled web of that party had begun spinning my way long before the first guests arrived. A psychotherapy supervision session I'd had a few days before the party had been far from routine. I remembered many details. Topics had included vacation time, desert rituals, plastic surgery, an eighteen-foot-long bridal train, naked breasts, fluorescent Crocs, and quality embroidery. Supervision? I've been practicing my craft in Boulder, Colorado, for so long that my longevity alone had qualified me to enter the realm of experienced clinicians who attract the attention of young psychotherapists eager for professional guidance. Occasionally, I succumbed to a plea for help. I've never thought that supervision was the right word for the complex professional relationship during which most of the actual training of psychotherapists occurs. But supervision is what it's been called as long as I've been in the business. I first heard the word used in that context during graduate school. I was a first-semester graduate student in clinical psychology when my academic adviser informed me that the time had arrived for me to begin psychotherapy. I was initially taken aback at the presumption of his suggestion, even suffering a transient how-dare-he moment of personal offense. As my defensiveness waned and the reality of my questionable mental health seeped into my awareness, I thought, I could probably use the help. I nodded to my adviser. I said, "Okay." He stared back at me with an expression on his face indicating that he had not been seeking my assent about anything. He then proceeded to inform me who my supervisor was going to be at the start of the coming semester. My supervisor. The psychotherapy my adviser wanted me to start involved my functioning in the therapist role, not the patient role. I had a little trouble with the concept. Seeing clients? Me? Already? He told me that some unsuspecting freshman English major would probably be cast in the patient role. I could hardly have been more surprised at the news that I was about to start being a therapist. I could only guess how the freshman English major was going to feel. My guide on the perilous journey to becoming a functioning psychotherapist was my "supervisor," a well-practiced clinician who would educate, guide, inform, instruct, confront, critique, cajole, explore, and do whatever else he or she determined was necessary in order to help me develop the knowledge, the skills, the maturity, the self-awareness, and the sensitivity necessary to be an effective therapist. I thought it then and I continued to think it: Supervisor is not the right word for the role. Not even close. But it's the label we have. For the next ten years or so—five more in graduate school, a year of clinical internship, a couple of years prelicensure, a few more postlicensure—I had supervisors. A few were good; a couple were very good. One was so skillful that he elevated the game to another level. Two or three others? I could have learned as much about psychotherapy by talking with a random customer about snow tires in a 7-Eleven. I'd become an experienced therapist. I was a supervisor. One of the clinicians I was supervising was a young Boulder psychologist named Hella Zoet, Ph.D. We'd known each other professionally for a while. She had been one of the advanced graduate students from the university that I had supervised in previous years. After graduate school she'd gone off for her internship year in L.A., then had worked briefly in Grand Junction, across the Rockies on the Western Slope, before returning to Boulder as a full-fledged Ph.D. Hella had a freshly framed Colorado psychologist's license hanging on the wall of her private practice office a few blocks from mine. Hella had asked me to supervise her practice while she established herself professionally in town. She wasn't required to seek postlicensure supervision. It was something she'd chosen for professional development. Hella was a wisp of a woman. She was maybe five feet tall, with bright blue eyes and straight, fine blond hair that she wore mostly down. Her ears always poked through the hair on each side of her head. I'd never asked her age, but during her student years I had guessed she was a few years older than most of the department's clinical graduate students. I guessed that she was older because of her maturity, not because she looked anywhere close to her actual age. She was doomed, or blessed, to be carded by bartenders until she was forty. Hella was skillful, smart, intuitive, imaginative, and compassionate. I had no doubts about her diagnostic acumen or her therapeutic talents. If she ultimately decided to set down roots in Boulder—I wasn't sure she would; my gut told me that Hella had some vagabond in her—I expected to be referring cases to her for years to come. Hella favored long skirts. She also favored sitting during supervision with her legs crossed or folded beneath her. So those long skirts served a purpose. As we walked from the waiting room to my office, she greeted me with a caution. She said, "We have some things to talk about today."
---
What do you think about this review?
Comments
No comments posted.

Registered users may leave comments.
Log in or register now!