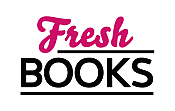 Summer Reads are HOT in July!
"Stories to make you squirm"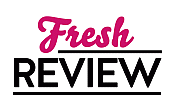 Reviewed by Gabrielle Lee
Posted November 5, 2010

For those of us that love horror, THE BOOK OF THE LIVING DEAD is a great book full of stories that make you shiver and hide under the covers. With so many stories by so many different authors, there is bound to be one or more stories for everyone. This book includes twenty-seven stories that range from vampires to zombies. Many are old favorites, but some are lesser-known works that may be new to readers. Containing many older stories that make you think and keep you turning the pages to discover the outcome, this book shows newer and younger readers that you can be scared without all the blood and gore.
Though there are so many wonderful and scary stories in this book it is hard to pick a favorite, there are a few of my old favorites that stand out. In the Monkey's Paw, we find a couple with a strange talisman and wishes that quickly become nightmares. In A Thousand Deaths, we learn just how many times a person can stand dying. Of course, in this wonderful book of short stories, one has to include one of the all time famous stories... Frankenstein. Although shortened, it is still a great story about death and life. Each and every one of the stories was a great read, keeping me excited and full of chills as I continued to turn the pages.
Many of these stories I have not read since childhood. I enjoyed reading them once again and feeling like a child again hiding under the covers with my flashlight on a scary night. THE BOOK OF THE LIVING DEAD is a great collection of stories that will bring chills to those that read it.
SUMMARY
Corpses rise in a variety of frightening ways in this collection of classic stories by an impressive lineup of authors including:
Mary Shelley, Edgar Allan Poe, Washington Irving, H.P. Lovecraft, Guy de Maupassant, Mark Twain, Jack London, William Wyman Jacobs, Théophile Gautier, Charles Baudelaire, John H. Knox, Sir Hugh Clifford, Thomas Burke, Johann Wolfgang von Goethe, F. Marion Crawford, F.G. Loring, William Butler Yeats, Douglas Hyde, E.F. Benson, Lafcadio Hearn, Perceval Landon, E. and H. Heron, Amy Lowell, G.W. Hutter, and Sir Walter Scott.
---
What do you think about this review?
Comments
No comments posted.

Registered users may leave comments.
Log in or register now!