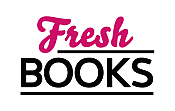 New Year, Great Reads for January
"This reissue of Ms. Briggs' first paranormal novel has been reworked with added details."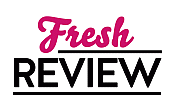 Reviewed by Vicky Gilpin
Posted November 2, 2010

Patricia Briggs, author of the Alpha and Omega novels and the Mercy Thompson novels, has re-released her novice work, MASQUES, with some increased detail and re- tweaking. A solid effort, the novel is enjoyable for those longtime fans of her work as well as new fans.
Aralorn, a spy and mercenary, gets more than she bargains for when spying on the ae'Magi. She is happy to have escaped with her life and soul intact, but she's concerned about the effects his cold evil is having on the surrounding area, particularly to anyone who dares speak against the powerful magician.
Her friend Wolf has more secrets than even Aralorn, who was raised in the aristocracy. Wolf is some sort of magician, but he shares little more than friendship with Aralorn at first. However, in their attempts to bring down the ae'Magi, Wolf and Aralorn not only begin to share secrets, they start to share help found from unexpected sources.
This reissue of MASQUES, although sometimes predictable, is well-written and interesting.
Learn more about Masques
SUMMARY
After an upbringing of proper behavior and oppressive expectations, Aralorn fled her noble birthright for a life of adventure as a mercenary spy. Her latest mission involves spying on the increasingly powerful sorcerer Geoffrey ae'Magi. But in a war against an enemy armed with the powers of illusion, how do you know who the true enemy is-or where he will strike next?
---
What do you think about this review?
Comments
No comments posted.

Registered users may leave comments.
Log in or register now!