"A detective with depth, intelligence and charisma is involved in an intricate plot with intense action."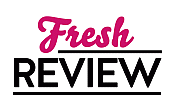 Reviewed by Morgan Chilson
Posted October 18, 2010

Ash Levine quit being a detective when a witness was murdered on his watch. It didn't help that the witness, Latisha, was his lover. But when his lieutenant approaches him about coming back to investigate a murdered ex-cop, he agrees with an ulterior motive. While he's working one case, he plans to find out who killed Latisha.
Juggling the two cases, Ash finds himself mired in the ugly side of Hollywood and following convoluted leads that just don't feel right. Even when he arrests someone, it seems as if the case is all wrong. He can't accept the "obvious" facts and keeps digging -- a move that may mean this will be the case to kill him.
Corwin has birthed a detective with depth, intelligence and charisma. Add intricate plots, intense action and emotion, and you'll be reading into the wee hours. An excellent book!
SUMMARY
When a legendary ex-cop is murdered in L.A., the pressure's on to find the killer. Lt. Frank Duffy needs his best detective on the case, but his best detective, Ash Levine, quit a year ago.
A tenacious, obsessive detective, Ash resigned after Latisha Patton, the witness in a homicide case he was working, was murdered. Without his job, Ash is left unanchored-and consumed with guilt that he somehow caused Latisha's murder.When he's asked to rejoin the force, Ash reluctantly agrees. Getting his badge back could give him the chance to find Latisha's killer.
Ash dives in headfirst into the shadowlands of Southern California to investigate the ex-cop's murder. But even when he has a suspect in custody, something about this case doesn't sit right with Ash, and he continues working the increasingly dangerous investigation while quietly chasing leads in Latisha's murder.
Unable to let either case go until he has answers, Ash finds that his obsessive nature, which propels him into a world of private compromises and public corruption, is a flaw that might prove fatal.
---
What do you think about this review?
Comments
No comments posted.

Registered users may leave comments.
Log in or register now!