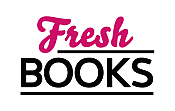 Summer Reads are HOT in July!
"A "peach" of a Southern tale!"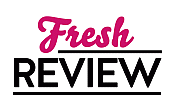 Reviewed by Sharon Galligar Chance
Posted October 1, 2010

Contemporary Women's Fiction | Contemporary Chick Lit
Her name is Priscilla Bell Posner Rondell, one of the Tennessee Bells, a Southern family of some renown and good standing. Her momma did her best to bring her up to be a gentile Southern Lady but, much to her mother's chagrin, Peach Rondell would just as soon be known as a good ol' down to earth Southern gal. And what Peach wants, Peach usually gets!
In THE BOOK OF PEACH, author Penelope J. Stokes' sequel to her bestselling novel Heartbreak Café, former beauty queen Peach Rondell has plenty of opportunity to renew and re-discover her sassy sense of independence and flair for originality as she flees her broken marriage to return home to Chulahatchie, Mississippi. Encouraged by her psychiatrist to take time to find the person she truly is, Peach takes to examining her past; scribbling away in a journal, filling it full of memories and insights. But nothing in years of therapy and counseling has prepared Peach for the task of dealing with her momma on her home territory.
Donna Bell Barclay Rondell is a force to reckon with and, as a Southern mother, she is determined to see that her children are a good reflection upon her. Peach's older brother and sister have escaped their mother's scrutiny and ire by moving thousands of miles away but, as the youngest, Peach is still the target for her mother's expectations and disappointments -- even at the age of 46. To escape her mother's critical temperament, Peach takes to spending her days at the Heartbreak Café, where she finds friendship and love are as easy to acquire as a good cup of coffee, and she is accepted for herself not her name. When tragedy strikes, Peach soon finds those friendships will become even more precious as she faces an uncertain future, safe in the knowledge that she won't be alone -- her friends will be by her side through thick and thin.
SUMMARY
Twenty-three years ago, beauty queen Peach Rondell left Mississippi and vowed never to return. Now she's back, divorced and heartbroken, trying to figure out how her life went so terribly wrong. To escape her mama's scrutinizing gaze, she spends her days in a little storefront diner called the Heartbreak Cafe, where, in the back booth, she scribbles away in her journal, waiting for enlightenment. Instead, Peach gets something even better: the unexpected friendship of an unlikely group of folks who show Peach that finding out where you're going usually means embracing where you're from...
---
What do you think about this review?
Comments
No comments posted.

Registered users may leave comments.
Log in or register now!