"A chilling thriller that will leave you breathless first page to last -- not to be missed!"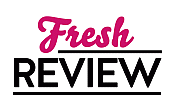 Reviewed by Kay Quintin
Posted September 9, 2010

Former detective Karin Schaeffer retired after her husband and 3-year-old daughter are brutally murdered. Martin Price is known as the Domino Killer and tagged by the police as JPP for "just plain psycho." Entire families are murdered and number clues are left by an arrangement of dominoes. Karin was the arresting officer to incarcerate JPP and he wreaked his revenge upon her when he escaped from prison.
Moving from New Jersey to New York, Karin fights to find a way to live again after her world is destroyed. Then she receives a call from her former partner that the psychotic killer has again escaped and coming after her. When JPP enters her apartment, Karin is resigned to dying to be with her family, until she realizes his intent is to kill ALL of her family. Karin barely escapes with her life, and JPP again evades capture. Clues suggest that her young niece, Susanna is the next target. Karin, with help from most of the police force, finally imprisons JPP. Then Susanna disappears from her birthday party, and the reign of terror begins again when they discover JPP has a partner.
If you love suspense and excitement (and your heart can take it!), then this is the chilling thriller you have been waiting for. The tension and heartache Karin suffers brings tears to your eyes as the terror ripples through your body. This book is too exciting and thrilling to put down until the last page is read. I definitely look forward to Katia Lief's next story in this series. What a sensationally gifted writer!
SUMMARY
He took everything . . . then came back for more.
Former Detective Karin Schaeffer has nothing left to live for after serial killer Martin Price destroys all she holds dear. Known as "The Domino Killer" because he leaves dominoes as a clue to his next victim, Price doesn't stop until an entire family is destroyed. Even when he's locked away in prison, the shadow he casts over Karin's life keeps her in constant darkness.
Then a policeman brings news to her door: Price has escaped. Karin knows where he's headed because of the message he left behind last time, scrawled in blood, on her bathroom mirroró
You are next.
But Karin Schaeffer refuses to run and hide. She feels no fear and has nothing left to lose. And so she waits. She won't stand by and let Price harm any more of her family. And she won't rest until she's put him back behind bars forever . . . or until one of them is dead.
---
What do you think about this review?
Comments
No comments posted.

Registered users may leave comments.
Log in or register now!