"The Good Guys are going to WIN!"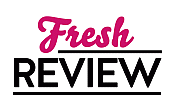 Reviewed by Alan Ewing
Posted August 19, 2010

Science Fiction Alternate History
DISTANT THUNDERS is the fourth installment in the Destoyermen series by Taylor Anderson. The story picks up after the Allied defense of Baalkpan and the resulting victory that halts the Grik advance. The good guys are recuperating after battle and the planning for the future campaigns to take the fight to the Grik homeland when Princess Rebecca's people from the Empire show up to return her home. Something, however, isn't quite right with Empire's delegation and the Allies are cautious and concerned with handing Rebecca over. Tension mounts and intrigues abound as Captain Reddy must divide his attention between several different issues and objectives: planning for the war, cementing alliances, sending his men into harm's way and keeping an eye on the new group of human visitors that have entered the picture.
Simply put, this is great stuff. Anyone that has flipped back and forth between the various channels on cable/satellite TV devoted to documentaries about World War II and the ones about the Science Fiction genre will enjoy this immensely. Anderson does a spectacular job in keeping the history, flare and can-do attitude of the aptly named "greatest generation" integrated with an alien world full of unknown pitfalls and dangers. The characters are well developed and easy to identify with and care about, and the story stays fresh and exciting all the way thru this fourth book. The same satisfaction that many Americans get watching documentaries about WWII is played on in the story. Even facing overwhelming odds, a ruthless enemy and heartbreaking set-backs, the good guys are going to find a way to win through superior strategy, honor, ingenuity and the willingness to sacrifice everything for the greater good.
Read it - you won't be disappointed
SUMMARY
After the battle in which the men of the destroyer Walker and their Lemurian allies repelled the savage Grik, Lieutenant Commander Matthew Reddy is shocked by the arrival of a strange ship captained by one Commodore Jenks of the New Britain Imperial Navy-an island-nation populated by the descendants of British East Indiamen swept through the rift centuries before.

With the Walker undergoing repairs, Reddy already has a great deal on his hands. For the Grik will return, and Reddy will need all hands on deck to fight them off when they next attack. But Jenks' uncertain loyalties make Reddy question whether he can trust the man.

As tension between the Allies and the Imperials mount, Reddy will come to realize that his suspicions are not misplaced-and that a greater danger than the Grik is closer than he ever suspected...
---
What do you think about this review?
Comments
No comments posted.

Registered users may leave comments.
Log in or register now!